Original Chinese opera on erhu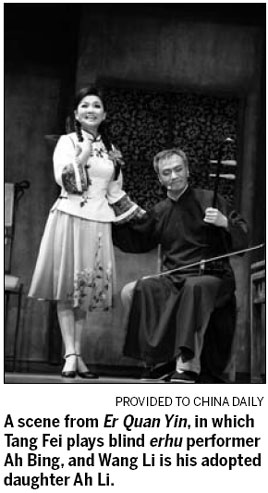 The Performing Arts Company of China's Air Force, best known for its 1964 production of Jiang Jie, one of the nation's most popular operas, will stage Er Quan Yin, an original Western-style Chinese opera, in the capital.
Based on the story of legendary Chinese erhu performer, Hua Yanjun, or Blind Ah Bing, the opera tells the story of an erhu performer, Ah Quan and his adopted daughter Ah Li, who struggle to make a living in the 1950s.
Renowned erhu pieces of the blind street musician Hua, such as Er Quan Ying Yue, or Moon Reflects over the Second Spring, made in 1950, will be played as the story unfolds.

Today's Top News
Editor's picks
Most Viewed