'Hometowns' battle to claim their celebrities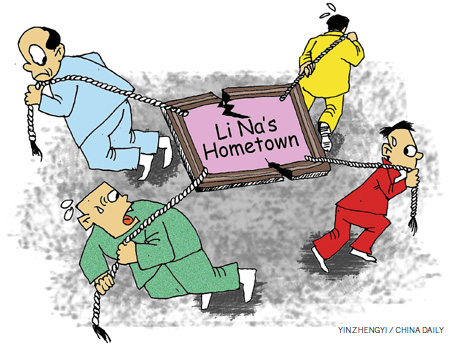 Cashing in by claiming a star as one of their own can boost tourism revenue and give regions bragging rights, report Hu Yongqi and Hu Yinan in Beijing.
As Li Na ended her campaign in France to become Asia's first Grand Slam singles winner, another battle commenced at home.
Li Yanping, the new champion's mother, was on a trip to her uncle's native county of Xinhua in Hunan province on Saturday when the final began in Paris.

Today's Top News
Editor's picks
Most Viewed