Is the energy sector in crisis?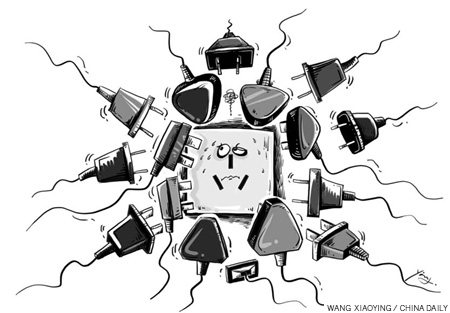 China is facing a real challenge, or is it a crisis, in managing the consequences of power shortage in many regions at a time when recent events in neighboring Japan remind us of the interrelationship between nature and our fragile natural resources. There is also concern in China and throughout the world over the effects of global warming.
The specter of dried up riverbeds and advancing deserts has caused much anxiety among the public. But it is not possible to directly link the water shortage along the Yangtze River and the consequent reduction in power produced by hydroelectric plants to this phenomenon. It is a timely reminder, though, that when we draw plans we need to consider the consequences of our actions.
The world has watched in amazement the growth that China has enjoyed. Such unprecedented economic growth comes both with risks and opportunities when we consider the challenge of providing sustainable supply of energy for the greatest benefit of all. It is at times like these that we sometimes need to step back from the fast pace of growth to remember that even the word "crisis" has two aspects: one representing potential risk and the other representing opportunity.

Today's Top News
Editor's picks
Most Viewed