BRICS: working together to shape the future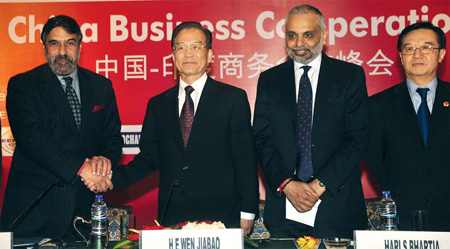 Premier Wen Jiabao (second left) meeting with India's Minister of Commerce and Industry Anand Sharma (left) at a business seminar, during his visit to India last year.
The BRICS countries - originally Brazil, Russia, India, and China, and now South Africa - have turned out to be a source of global economic development and essential to future generations. The center of global economic activity is shifting from industrialized nations in the west to emerging economies in Asia, Africa, and Latin America.

Today's Top News
Editor's picks
Most Viewed