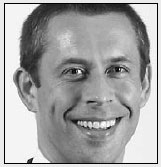 NBA Commissioner David Stern announced on Wednesday that David Shoemaker, outgoing president of the Women's Tennis Association (WTA), has been named CEO of NBA China, effective June 1. As NBA China CEO, Shoemaker will oversee all of the league's business and basketball development in China.
"David Shoemaker has the right combination of experience, talent and leadership ability, making him an ideal choice to serve as CEO of NBA China," said Stern.
"The game and our business in China have expanded dramatically since NBA China's launch in 2008, and David has the necessary skills to lead our talented team in continuing our growth."
"I have been able to witness first hand the immense popularity of basketball and the success of the NBA in China," said Shoemaker. "I look forward to building on the impressive infrastructure already in place and leading the league and the game of basketball to new heights in the country."
Shoemaker will join Steve Richard, who resumes his position as NBA China's CFO after serving as interim CEO, and COO Collins Qian, to continue NBA China's success in developing the league's business and helping to accelerate basketball's growth in the country.
NBA China is governed by a board of directors that includes NBA owners, representatives of strategic investors, NBA Commissioner Stern, NBA Deputy Commissioner and COO Adam Silver, President, NBA International Heidi Ueberroth and former NBA China CEO Tim Chen.
China Daily
(China Daily 03/17/2011 page23)