At the border, seizures of laptop data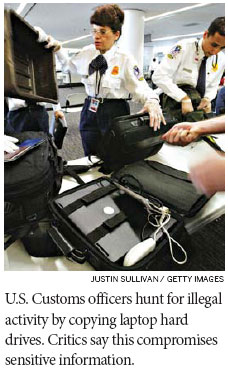 Traveling with electronic devices may mean risking a loss of privacy.
At Dulles airport near Washington, Customs and Border Protection officers who staff the passport booths make quick decisions about travelers. They ask questions (often across language barriers) and watch computer displays that don't go much beyond name, date of birth and codes for a previous customs problem or an outstanding arrest warrant.
The officers are supposed to pick out the possible smugglers, terrorists or child pornographers and send them to secondary screening.

Today's Top News
Editor's picks
Most Viewed