Egypt game of speculators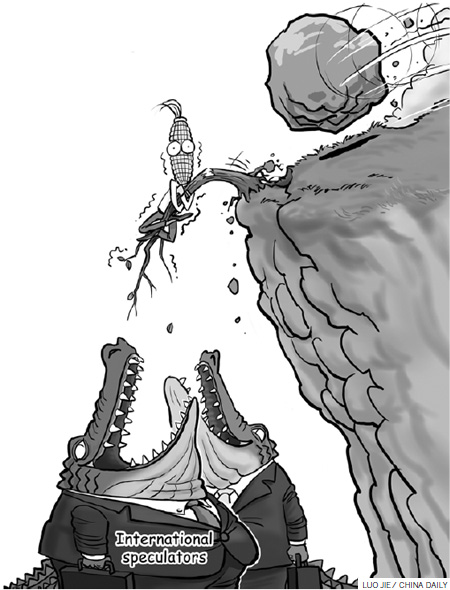 Egyptian President Hosni Mubarak stepped down on Friday after more than two weeks of mass protests against his 30-year rule, and the military has taken charge of the country.
Western media outlets, including CNN and the BBC, and even Al Jazeera, have focused on educated, "sophisticated" voices that clamor for "freedom and democracy". This once again shows that Western countries consider themselves to be the world, or the "international community", and Western-style democracy the panacea for the ills of all the countries irrespective of how different they are.
Amazingly, none of Western media outlets or other news channels has identified the small group of individuals who were truly and directly responsible for much of the unrest sweeping across Egypt. It is economic hardship that has brought hundreds of thousands of ordinary Egyptians to Tahrir Square, and much of this pain has been caused by the huge increase in food prices across the world.

Today's Top News
Editor's picks
Most Viewed