Wine has not often been something associated with China in the recent past. While Chinese spirits, like baijiu, are incredibly popular, grape wine had traditionally not held much interest among Chinese people. During the last few years, however, there has been increasing curiosity surrounding wine and the market itself has significantly taken off as a result.
Since favorable tax conditions were enacted in Hong Kong two years ago, the region has become the hub of the fine-wine world. Sotheby's auction house made 60 percent of its total worldwide sales this year in the region, with their total 2010 wine sales through Hong Kong reaching $52.6 million.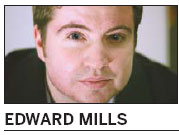 It's not just fine wine that's enjoying significant growth in the Chinese market, with the affluent keen to supplement their new wine cellars with affordable varieties. Asia's wine consumption is predicted to rise by 25 percent across the next five years, with China playing a big part in those figures.
Even on the mainland, the wine revolution is well underway. It's noticeable in Beijing on a personal level, where good establishments serving these beverages were few and far between but, these days, affordable wine-bars are springing up everywhere, especially in the Central Business District and surrounding area.
Less than a decade ago, it could be a challenge to find affordable wine that wasn't a Cabernet Sauvignon produced on the mainland. These days, it's possible to discover more exciting grapes, like Viognier and Zinfandel, and from all areas, even outside the bigger cites like Beijing and Shanghai.
The interest in international wine is obvious, but what about domestic production, is it possible for Chinese wines to take their place among the great wines of the world? It seems that domestic producers still have a long way to go to achieve that.
The regulation of the wine market in China in the past has been criticized for lacking quality control and it seems that the problem has yet to be fully rectified. A number of wine producers can be found in every supermarket, especially the big ones, but all too often grape-related beverages suffer from a greater emphasis on marketing than production, perhaps due to wine being viewed more as a status symbol than something to enjoy.
China is the sixth-largest wine producer in the world by pure volume, but the focus for many needs to be shifting away from quantity to quality and to produce wines of international standard.
That said, some of the country's own vineyards are beginning to shine. Once having a reputation of being mediocre compared with global wine, especially its European contemporaries, local winemakers are beginning to pass out products that the global market is showing interest in.
The big winemakers have won many international awards for their high-end products. Relatively new players, like Grace Vineyard of Shanxi, have also been attracting a lot of justifiable attention, both in China and abroad, with these winemakers' entry-level wines competing at a similar price and drinkability to their imported counterparts.
According to Berry Bros & Rudd's Future of Wine report, China's wine quality will "rival the best of Bordeaux". The London-based wine merchants suggests that: "It is entirely conceivable that, in such a vast country, there will be pockets of land with a terroir and micro-climate well suited to the production of top quality wines."
They aren't the only ones suggesting that the region's local quality wine has the potential to grow fast.
"China, as the world's fastest-growing economy, has huge market potential in the wine industry and it will become the world's most important wine producer as well as consumer in the near future," according to the president of the International Organization of Vine and Wine.
Confucius is often said to have stated: "There is no one who does not eat and drink, but there are few who can really know flavor." Perhaps this could be the situation regarding wine in China today, but in the future, this will change and the wine world is welcoming it.

(China Daily 01/19/2011)