Future hub taps venture, private capital

The section A of the service outsourcing area will include water features, greenery and open spaces.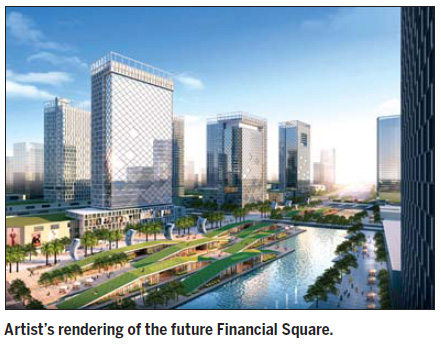 The provincial finance affairs office plans to accelerate development of the Guangdong High Tech Service Zone for Financial Institutions through a range of additional operations to support new and high-tech development of the sector.
Among potential operations are centers for financial innovation R&D, data processing, real-time call answering, disaster recovery, training, insurance asset management and to service bankcards.
The plan also calls for high-caliber professionals in finance and IT to improve innovation capability, core competitiveness and sustainable development.
The zone hopes to cash in the CEPA - or Closer Economic Partnership Arrangement - a 2003 agreement to boost trade between Hong Kong and the mainland.
According to the provincial plan, a financial back office service industrial park is expected to take shape by 2012 with at least 100 enterprises and information support institutions from home and abroad.
The zone aims to have at least 50 national or global financial back office service agencies, more than 200 service outsourcing enterprises and information support institutions by 2020.
The plan says the zone will offer tax incentives to enterprises with registered capital surpassing 200 million yuan and total assets reaching 300 million yuan, as well as financial awards to the senior managerial staff and high-caliber professionals. Other polices include schooling for children, settlement of residency and visa procedures.
Offshore outsourcing service companies will also be offered subsidies for purchasing or renting offices.
The plan encourages banking institutions and service outsourcing enterprises in the zone to forge strategic partnerships with universities and research institutes from home and abroad.
(China Daily 12/14/2010 page12)
Today's Top News
Editor's picks
Most Viewed