Departure gate
Your passport to the latest destinations and airline promotions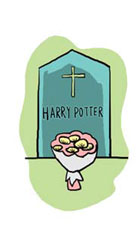 Visiting Harry Potter's grave
This Potter is not the bespectacled teenage wizard created by author J.K. Rowling but a British soldier killed in 1939. However, his grave is drawing tourists to the backwater Israeli town of Ramle.
"There is no connection with the Harry Potter we know from literature, but the name sells, the name is marketable," said Ron Peled, a tour guide who said he has brought dozens of groups to the grave.
Ramle does not keep numbers on how many tourists flock to the grave in the town's British military cemetery, but tour guides and the municipality say the tombstone has become a popular attraction, largely for domestic travelers.
Going home for Thanksgiving
The US travel and auto group AAA has put out a forecast that 42.2 million people will travel at least 50 miles from home for the Thanksgiving holiday, an increase of more than 11 percent from last year.
In the annual holiday travel report, AAA attributed the surge in Thanksgiving travel to an improving economy. The organization used the GDP growth since Thanksgiving 2009, as well as signs that consumers are shedding debt, as indications that more people will crowd the highways and airports for the holidays.
Holocaust museum in LA
The Los Angeles Museum of the Holocaust has moved to a new permanent home in the city's Fairfax district. The building was designed by renowned architect Hagy Belzberg and has one of the largest green roofs in California.
The architecture and layout of the building in Pan Pacific Park are designed to play an important role in visitors' experiences as the nine rooms descend and decrease in light as guests progress towards the darkest part of history.
The interactive exhibition at the oldest Holocaust museum in the United States documents the mass murder of Jews at the hands of the Nazis as well as revealing personal stories and showing objects and photos from the time.
Jewish life before World War II is also documented. Holocaust survivors founded the museum in 1961 and entry is free.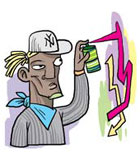 Graffiti wall in Miami extended
The Wynwood Walls outdoor mural project is to receive six new graffiti artworks for next month's Art Basel Miami Beach, an important art event in the United States.
According to the Miami tourist office, artists from around the world will create 18 new graffiti works on several buildings north of the city center ahead of the exhibition, which runs Dec 2-5.
On every second Sundays, visitors can enjoy a free guided tour of the permanent mural project at 7 pm.
Airline news and deals
Air France set to open route to Cambodia
Air France plans to resume flights to Cambodia from March 27 of next year.
The company announced that it will fly three times a week (Monday, Wednesday and Friday) from Paris to Phnom Penh via Bangkok in Thailand. Passengers will fly on an Airbus A340, which carries up to 275 people, or the Boeing 777, which has a capacity of 309.
China Southern Airlines offer online boarding service: Passengers flying overseas from Guangzhou by China Southern Airlines can choose seats and print paper boarding passes by themselves on the company's website www. csair.com.
Later they can exchange the print-out for an official boarding pass at CSA's G6 "online boarding" counter in airports.
If printing a pass ahead of time is inconvenient, passengers can choose seats online and apply for a boarding pass later at the G6 counters.
So far this does not extend to the flights to Japan, South Korea, the US and Australia as yet.
Whole-course boarding pass at Ningbo Airport: Starting Nov 15, passengers flying by Hainan Airlines from Ningbo to Seattle, Saint Petersburg and Moscow with a stopover in Beijing will be issued a whole-course boarding pass at Ningbo Lishe Airport and have their luggage shipped directly to the final destination.
Under that policy, flights from Ningbo to Saint Petersburg and Moscow will reduce transit time in Beijing up to two hours, while that on flights to Seattle will shrink to three hours.
China Daily - Xinhua - Associated Press - Deutsche Presse-Agentur
(China Daily 11/21/2010 page16)
Today's Top News
Editor's picks
Most Viewed