Cashing in on group discounts has hidden costs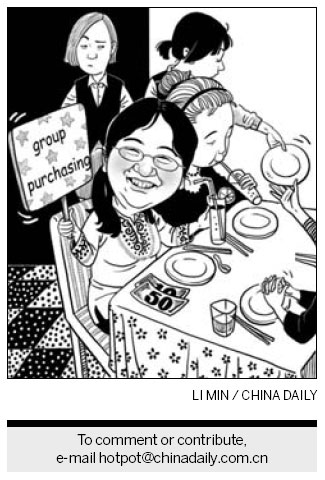 "Could we have another set of plates?" I asked. One of the two waiters who had been lingering near the counter chatting about vacation plans finally brought us the plate, without saying a word or offering even the hint of a smile.
Tuangou - group purchasing websites that offer discounts to buy products, services and meals - are currently popular because you get a great deal, but there is a flip side to the experience: In reality, the service can be less than spectacular and the experience more expensive than expected.
On another occasion, at one of the Russian restaurants by the north gate of Ritan Park, we were cold-shouldered by the waiters, who refused to give us a better table and told us the Russian soft drinks on the menu had sold out.

Today's Top News
Editor's picks
Most Viewed