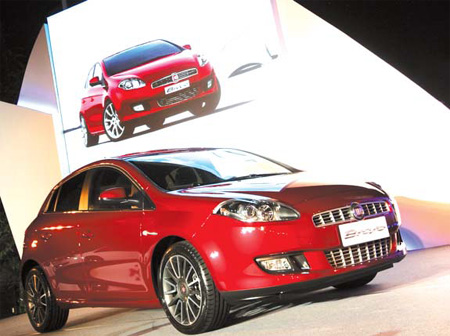 The Bravo 2011 will be the premiere model on sale at the new GAC Fiat dealership network. Photos Provided to China Daily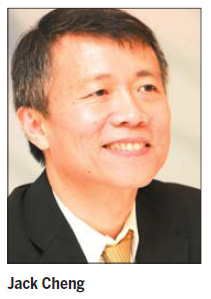 CHANGSHA - GAC Fiat Automobiles Co Ltd, the new joint venture between Guangzhou Automobile Group Co (GAC) and Italian carmaker Fiat SpA, recently unveiled its first 20 dealerships in China and announced the Bravo 2011 will be the premiere model on sale.
The management team at the youngest Sino-foreign automobile joint venture in China made their debut on September 19 in Changsha, Hunan province, where the plant is located.
Eleven years ago Fiat formed a joint venture with Nanjing Automobile Corp, but it eventually failed due to slow response to local consumer needs, less-competitive products and strategic disputes with its local partner.
The new joint venture's first batch of dealer outlets in major cities across the country are authorized to sell vehicles made at the joint venture as well as imported Fiats.
Its first model on sale, the five-door hatchback Bravo 2011 priced between 163,900 and 207,900 yuan, is powered by a 1.4-liter turbocharged engine with maximum output of 110 kW and peak torque of 230Nm. It has two transmission options - six-speed manual and automatic.
The Bravo previously imported in China was available with only a manual gearbox. Many Chinese drivers, especially women, prefer an automatic transmission.
But what intrigued the press more was information about the first model Fiat will produce locally.
The company restated its May press release that the first model to be built at the new joint venture is a compact car now known simply as the C-Medium within the company.
A bit larger than an ordinary compact, the car will carry a 1.4-liter turbocharged engine and a dual dry clutch transmission.
According to the joint venture, of the 10 million cars sold in China, about 5 to 6 million are compact models like the Chevrolet Cruze, Volkswagen Jetta and Ford Focus - the target market of C-Medium.
"We can't compete in China without the best product," said Jack Cheng, managing director of GAC Fiat Automobiles Co and vice-president of Fiat Group China, explaining why the company will introduce the C-Medium instead of the formerly planned Linea.
The C-Medium, based on an all-new platform, is now under development in Turin, said the 52-year-old Taiwanese.
It will make a global premiere in China in 2012, Cheng said, noting that the company plans to eventually ship products and components made by the joint venture to other markets.
By contributing to the global supply chain, the company could expand production in China and offer a more competitive price for the car, he said.
The company's management confirmed previous announcements that the joint venture will have an initial capacity of 140,000 vehicles and 220,000 engines a year after construction is completed in mid-2012. It aims to reach an annual capacity of 250,000 to 300,000 cars by 2015.
Over the five years starting in 2012, GAC Fiat plans to produce five models in different segments.
The joint venture didn't confirm whether it will produce Chrysler vehicles in the future, explaining the corporate strategy for Fiat and Chrysler will not be complete until the end of this year, when Fiat takes a bigger share in Chrysler.
Learning from its previous partnership, Fiat will now pay more attention to the speed of decision-making while coordinating efforts between partners and offering uncompromising products, said Cheng.
According to its five-year plan announced in April, Fiat aims to take a 2 percent market share in China by 2014, with the majority of that realized through sales of the joint venture's products.
Last year Fiat sold fewer than 500 cars in China.
China Daily
(China Daily 09/27/2010 page18)