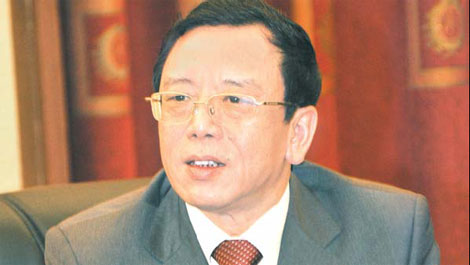 Gai Ruyin, secretary of the CPC's Harbin municipal committee.
The "Water City" project, a plan to optimize water resources in Harbin, capital of Heilongjiang, will have a revolutionary effect on the fate of Songbei district, said Gai Ruyin, secretary of the CPC's Harbin municipal committee.
Already, the inner beauty and market value of the district has changed dramatically, he continued, "so we should especially cherish and make good use of the land."
The secretary noted that along with government policies, new attitudes had also contributed to the area's success.
"If we had treated Songbei as just another flood control area, the project and its river bank restorations would never have become reality."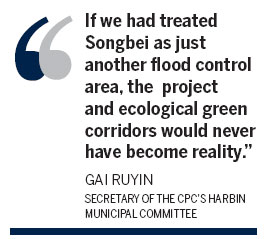 Gai attributed any second thoughts about revitalization efforts to the great flood of 1998, still fresh in the minds of many Harbin citizens.
However, he reminded locals, new dikes are much stronger than their predecessors, and flood control standards are higher than in the past.
To discharge floodwaters, local authorities have built Nierji reservoir and a flood storage and detention area in Daqing.
The secretary expressed hopes that Harbin could achieve harmony with the environment, noting the project was a step in the right direction.
The project was approved by Ministry of Water Resources and praised by experts and government officials across the nation.
Gai is positive the undertaking will not affect the flood control functions of the district.
(China Daily 09/17/2010 page19)