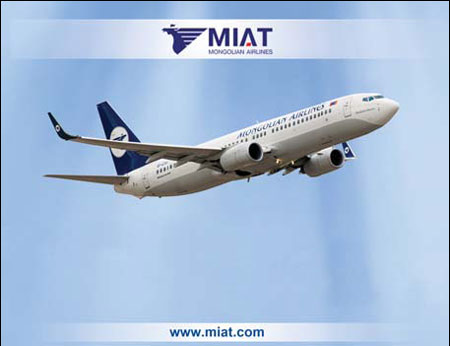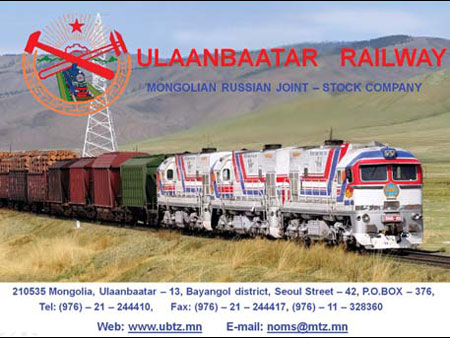 Scores of potential exist for Chinese firms
With a welcoming business environment and entrepreneurial culture, Mongolia is open to investors across all sectors.
Energy, infrastructure and tourism are full of potential in a country that wishes to take advantage of its strategic location between China and Russia.
An efficient and transparent energy sector is vital if the predicted growth is to take place. Mongolia is hungry for the foreign technologies that can increase energy efficiency and help it develop renewable energy resources.
As such, there are many opportunities for potential commercial cooperation in renewable energies, something the government is particularly keen to develop to alleviate pollution in the capital from nearby coal burning.
One of the first private companies to be established in democratic Mongolia, Petrovis was set up in 1997 and is a pioneer in modern petroleum distribution equipment.
A fully integrated oil and gas company, the Petrovis conglomerate deals with import, storage, marketing and the distribution of petroleum products in Mongolia. It also has more than 400 gas stations spread throughout the country.
Using a strong marketing strategy, Petrovis has succeeded in building a strong brand identity.
The company's strategy for sustainable growth, with the rising energy and future oil supply concerns, is aimed at discovering new opportunities in Mongolia's energy sector, developing projects targeted for efficient use of energy, exploring alternative energy resources and developing upstream business operations.
Enkhchimeg D., CEO of Petrovis, said: "We have started exploring more and more oil reserves in Mongolia as we saw that there is an extreme need of refineries. This will be one of our main priorities.
"Chinese companies have already entered the Mongolian upstream market and it would be helpful for them-and also for Mongolia's domestic needs-to build a refinery to integrate the petroleum supply.
"As Petrovis represents most of the oil and gas sector in Mongolia, we are open to cooperate with Chinese companies in developing this sector into a fully integrated business or cycle. The security of the supply is also a top priority," she added.
Wind technology
Mongolia benefits from abundant wind resources with a wind-power generation potential estimated at 2,550 billion kWh, according to the Mongolia Renewable Energy Center and the US National Renewable Energy Laboratory. Capacity is currently 8 Gw, but strong efforts from government and private sector companies such Newcom Group are aiming to increase that to 57 Gw by 2020. With China fast becoming the world leader in wind energy technology and use-it has a total installation of 25.8 Gws, which is slated to rise to 127 Gws by 2020-Mongolia is positioning itself to harness its substantial wind power to boost China's energy base.
Newcom Group, a private investment firm, is developing Mongolia's first wind farm, at Salkhit Uul (Windy Mountain), about 70 km from Ullaaabaatar.
The pioneering group, which has a diverse investment portfolio, plans to connect the renewable energy to the Mongolian national grid in what will be Mongolia's first commissioned energy generator in 30 years.
B. Bold, Newcom Group's CEO said: "Our vision is to harvest the North Asian wind, install 10 GW wind parks in Mongolia and transport green energy to China.
"This will meet China's rising demand for power while making coal-based Mongolia, and industrial China, greener."
Building the economy
For landlocked Mongolia to grow at pace, widespread infrastructure development is crucial. The country benefits in competitive terms from its proximity to China, but the Ministry of Road, Transportation, Construction and Urban Development is spearheading development in this field, and has ambitious plans across all spheres, from railway, aviation, and road networks to housing and industrial parks.
Gombojav Zandanshatar, minister of foreign affairs and trade, said: "Our investors' confidence is mostly related to the legal environment surrounding large strategic mining projects. Creating the legal environment for putting the strategic deposits into economic circulation will embark a great development era in our country. This, subsequently, will create vast opportunities and room for investment in infrastructure, including roads and railways, energy export plants, urban construction, light industry, food production sectors have large potentials. I do think we will manage to seize the opportunity within a short period of time."
Despite tourism being a fledgling industry, Mongolia boasts some excellent accommodations. Situated in the business and cultural heart of Mongolia, the Chinggis Khaan complex was the hotel choice of Chinese Premier Wen Jiabao during a state visit to Mongolia in June.
Offering comfortable guest rooms and Mongolian and international cuisine, the sumptuous hotel boasts fully equipped conference facilities and is the only full service hotel in the capital.

(China Daily 09/13/2010 page21)