Education Special: Marketing strategies for growth in China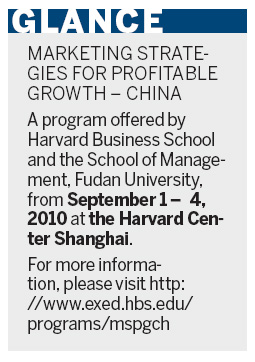 As China's economy recovers from the global downturn, the most recent retail sales figures show strong and steady growth over the last year. It's clear that higher incomes continue to fuel consumer thirst in China for a wide range of goods and services - from basics to luxury products.
Indeed, China's continued role as a valued member of the international community and a driver of global economic growth means the Chinese consumer is an increasingly important target for domestic and international brands looking to tap into a vast and - in many parts of the country - untapped, market.
Marketing has an important role to play in the success of these brands and in the development of the Chinese market. It will be an economic accelerant, informing consumers about new products, facilitating the market penetration of many brands and sparking innovation as consumers look for next-generation goods.

Today's Top News
Editor's picks
Most Viewed