ROK govt having second thoughts on defense reform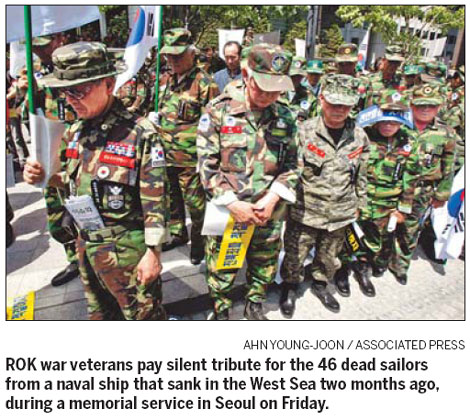 SEOUL - The Republic of Korea (ROK) government is having second thoughts about its long-term defense reform plan, as the country grapples with the mysterious sinking of its warship Cheonan for which its northern rival, the Democratic People's Republic of Korea (DPRK), is widely believed to be responsible.
President Lee Myung-bak recently called on the military to reconsider the so-called Defense Reform 2020, a comprehensive reform blueprint drawn up by Lee's liberal predecessor Roh Moo- hyun in 2005, and fundamentally reassess "external threats" - an indirect reference to the DPRK.
"Witnessing the Cheonan incident, I honestly got worried about our military though I've been positive about the military ( capabilities). While we've been too focused on economic development during the past six post-war decades, our awareness of national security seems to have decreased," the president said at the first-ever meeting of the Commission for National Security Review, an ad hoc presidential task force set up in response to the naval incident.

Today's Top News
Editor's picks
Most Viewed