BEIJING - After registering several years of robust growth in China, premium carmaker Jaguar now views the market as a long-term opportunity as the overall luxury segment continues its surge over the next decade.
Jaguar's first quarter sales in China jumped 70 percent to 600 cars, almost one-third of its full-year 2009 sales of 1,800 vehicles in the nation.
The strong growth can be credited to both the general growth in the segment as well as the increasing market share of the brand itself, said Christopher Brown, executive director of Jaguar China.
Brown took his present position in China five years ago and witnessed the brand's annual sales rise from 640 cars in 2005 to more than 1,800 last year.
"Generally we believe that within the next 10 years, if you look at the growth of luxury automotive business worldwide, about 45 to 50 percent of growth will come from China, and it's a great opportunity for us," he said.
Brown also noted that Jaguar has now covered major cities across the country with its 37 dealers.
Jaguar has brought its flagship model - the all-new XJ - to the Beijing auto show to further expand brand influence in its fourth-largest market following Germany, the US and the UK.
The new XJ is equipped with a 5.0-liter V8 engine and features an innovative panoramic window. Its aluminum body makes the car weigh 150 kg lighter than its counterparts, which results in more fuel economy and higher performance.
According to Brown, 50 percent of the aluminum materials used to build the Jaguar's body are recyclable, which the company is going to increase to 75 percent in the future.
Brown also revealed that Jaguar has a "Limo-Green" plan that aims to reduce carbon dioxide emissions by its products to 120 g/km and lower the average fuel consumption to 5 liters per 100 km while retaining high performance.
He added that though the plan hasn't been publicly announced, it is an indication of Jaguar's future direction, which follows the trend toward sustainability in all industries worldwide.
The brand also displays its classic SS100 at the Beijing show, the very first Jaguar car that was created in 1935, to celebrate the carmaker's 75 anniversary.
The name SS100 refers to the car's top speed of 100 miles per hour.
China Daily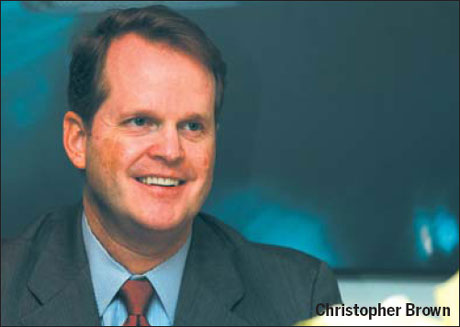 (China Daily 04/26/2010 page19)