Uncensored Lu Xun memoir published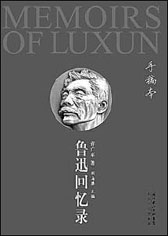 After four months of pain and toil, Xu Guangping, the wife of Lu Xun (1881-1936), who was arguably China's most outspoken novelist and essayist, churned out a memoir of her husband in November 1959.
It first appeared in New Observation magazine and was published in May. It was reprinted in September of 1961, becoming a bestseller.
But because of social and political circumstances, the content of the book was heavily edited before its first publication.
The Changjiang Literary & Arts Publishing House has published the unabridged first version of the book with help from Lu Xun's son Zhou Haiying and grandson Zhou Lingfei.
Relevant documents concerning the editing process of the 1961 edition have been attached to the memoir, providing background information to make it more accessible to readers today, according to Zhou Haiying.
World Expo stamps released
China National Philatelic Corp issued a mammoth collection of postage stamps featuring World Expo themes on April 15.
It includes not only all 80 commemorative stamps that China Post has issued for Shanghai's 2010 World Expo but also stamps with the theme of "Better City, Better Life" issued in past decades by national postal offices in 100 countries.
So far the largest of its kind in the world, the collection features 8,000 sets for global distribution, each priced at 13,900 yuan ($2,038).
Morning Tears recognized
European NGO Morning Tears, which assists children of convicts, won the prestigious "China Charity Award" issued by the central government earlier this month.
The organization's Coming Home Project took the top prize for its "extraordinary contribution" to social protection and children's aid. The award was given at the Great Hall of the People on April 9.
Since 1999, the nonprofit has helped children whose parents are in prison or have been executed. In about half of the cases, a mother kills an abusive father. Social stigma keeps relatives from caring for about half of the children left behind at crime scenes in China, the NGO's founder Koen Sevenants says.
There is no safety net to catch these youth, because they technically aren't orphans and therefore don't qualify for government assistance. Many of the 600,000 children of convicts without family or government support - and often also without hukou (household registration record) - end up as "street kids", Sevenants explains.
"Our work is only meaningful if we involve the authorities, child protection systems in China and society in general," Sevenants says.
"We all need to understand these children are not to blame for what their parents did and do not deserve to pay for it with a childhood of abandonment and solitude, without access to education and healthcare, unable to progress or to build. They are reeds truncated before birth."
Morning Tears has nurtured hundreds of such children in group centers over the past 11 years, providing counseling, schooling and for other needs.
The Coming Back Home Project - made possible by legal changes and increased public awareness - allows smaller groups of children to live in apartments with caregivers to develop within a family environment.
The pioneer program is the first of its kind in the country.
"To fight injustice and international pressure, it's absolutely necessary to work with governments and society," Sevenants says. "We are proud to contribute."
Artists chip in for drought relief
Artists with China National Painting Academy and China Calligraphy Research and Creation Institution recently donated 150 ink paintings and calligraphic scrolls for farmers in drought-affected regions in Yunnan province. The donation ceremony was held in Beijing on April 16.
Late last month, more than 10 large-scale works inked by the same artists were sent to drought-hit areas in Guangxi Zhuang autonomous region.
First art boutique hotel to open
The country's first art boutique hotel is slated to open in Beijing's 798 Art Zone on April 21.
Located next to the fashion design hub D-Park, the hotel blends Bauhaus architecture and Chinese dcor. It also features oil and photographic works by contemporary artists, such as Italian Marco Beretta and Chinese Chi Peng.
It also features a 10-meter-long, four-story-high Bauhaus graffito created by French artist Franck Privat.
The 798 Art Zone, a hotbed for contemporary Chinese art, has captivated global attention for years.
"Yi House is a place art lovers can call home," says hotel owner Shauna Liu.
Calligraphy book penned
The Forbidden City Press, affiliated with the Palace Museum, has recently published an Analyzed Model Calligraphy Copybook series.
The original copies of all the featured artists are in the collection of the Palace Museum. These books assess the meticulous techniques and compositions of important calligraphic classics.
Highlights include Jin Dynasty official-cum-calligrapher Wang Xizhi's Ode to the Orchard Pavilion Elegant Gathering, Poems of Shaoxiu River by Song Dynasty artist Mi Fu and Poems of the Falling Flowers inked by Ming Dynasty literati Tang Yin.
Every book in the series is 40 pages and costs 23 yuan. It follows the 2008 publication of model copies by 50 preeminent ancient calligraphic artists, publishers say.
China Daily
(China Daily 04/21/2010 page20)