Despite efforts, housing prices continue to rise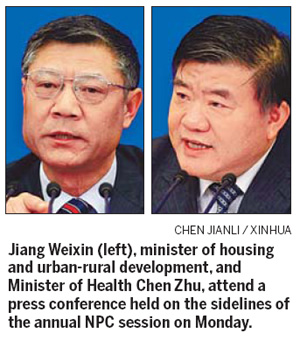 BEIJING - China will face considerable pressures caused by increasing housing prices in the next 20 years as a hefty demand for housing will persist amid the nation's accelerated urbanization and industrialization, a senior official said on Monday.
"Demand is big, while land supply is limited. So pressures caused by rising prices are still mounting," said Jiang Weixin, minister of housing and urban-rural development at a press conference held on the sidelines of the annual NPC session.
However, the central government is determined to curb runaway housing prices, he said.

Today's Top News
Editor's picks
Most Viewed