China unlikely to buy gold from IMF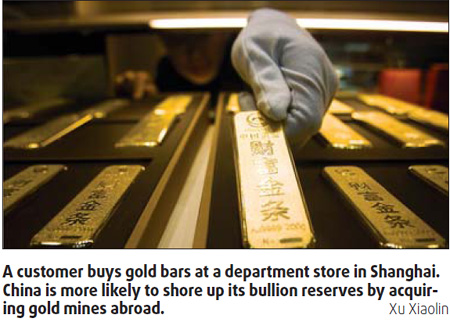 Contrary to much speculation China may not buy the International Monetary Fund's (IMF) remaining 191.3 tons of gold which is up for sale as it does not want to upset the market, a top industry official told China Daily yesterday.
"It is not feasible for China to buy the IMF bullion, as any purchase or even intent to do so would trigger market speculation and volatility," said the official from the China Gold Association, on condition of anonymity.
He said China would continue to shore up its gold reserves by acquiring gold mines abroad rather than purchases on the international market.

Today's Top News
Editor's picks
Most Viewed