Stage
Veteran conductor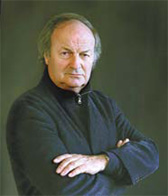 The Belgian Brussels Philharmonic Orchestra has a wide repertoire that ranges from the classical and romantic to the modern. Veteran musician Michel Tabachnik has been the 70-year-old orchestra's chief conductor and artistic director since 2008. Born in Geneva in 1942, Tabachnik learned piano, composition and conducting at an early age. His specialty is the works of Beethoven, Schumann, Wagner and Honegger. He has composed a number of works over the past 40 years, including D'autres Sillages, Trois Impressions and Nord pour Orchestre.
7:30 pm, Jan 10. 280-580 yuan. National Center for the Performing Arts, west of Tian'anmen Square. 6655-0000
国家大剧院, 天安门广场西
Puppet show
The China Puppet Theater will stage programs adapted from traditional Chinese fairy stories, during weekends. They include Yamiao Zhuzhang, a folk story of the Song Dynasty, about a man who tries to help the shoots grow by pulling them up, and ultimately withering them.
10:30 am, weekends during Jan 9-24. 50, 80 yuan. China Puppet Theater, A1 Anhuali, Chaoyang district. 6424-3697 ext 8004
中国木偶剧院, 朝阳区安华里甲一号
Music from Germany
The Youth Chamber Philharmonic NRW, Germany, will mark its debut with a program that includes Blue Danube, Hungarian Dance No 5, Overture of The Barber of Seville and the intermezzo of Cavalleria Rusticana. Established in 1974, the orchestra is known for its performance of the classical symphonic works of Bach, Mozart and Haydn in a romantic style. Composed of young musicians from around the world, it has been led by accomplished conductors such as Karl-Heinz Bloemeke, Joachim Harder and Fernando Eldoro. The upcoming concert is led by Christian Fritzner.
7:30 pm, Jan 10. Forbidden City Concert Hall in Zhongshan Park, Northwest of Tian'anmen Square 6559-8285
中山音乐堂,中山公园内
Exhibitions
In line with sketch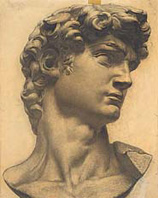 A grand exhibition entitled 60 Years of Sketch Drawing Practice is on at the Central Academy of Fine Arts (CAFA).
Divided into three parts, the exhibition at CAFA Art Museum features over 2,000 sketches by former art students, professors at the academy - China's top institute for art majors, several case studies of the relations between artists' sketches and their later creations, as well as old video footage showing sketch drawing classes decades ago in China.
10 am-5 pm, until March 7
CAFA Art Museum, 8 Huajiadi Nanjie, Chaoyang district, Beijing
6477-1575
北京朝阳区花家地南街8号
Subtle scenes
Zhao Liang's oil painting exhibition Certain Uncertain has more than 10 of his recent works on display. The 26-year-old artist's creations convey a sense of quiet and peace. The overlapping subdued shades of white and light blue give his images of flower and articles of daily use a mysterious air, leaving the viewers with an ambiguous feeling.
10 am-5 pm, until Jan 12. 9 Art Space 798 Gallery, 2 Jiuxianqiao Lu, Chaoyang district. 8459-9662
北京9艺术空间798展厅, 朝阳区酒仙桥路2号3818库内
Live music
From Canada, with music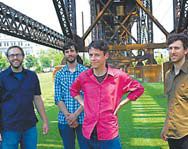 Canadian folk band Great Lake Swimmers will begin their first six-day tour across China from Beijing.
Comprising lead vocal artist and guitarist Tony Dekker, banjo player Erik Arnesen, keyboardist Julie Fader and Bret Higgins on upright bass - this is a line-up music fans cannot afford to miss. They will perform numbers from their latest and fourth album, The Lost Channels, which was a big success in Canada and sat at the top place on iTunes' Singer/Songwriter chart in Canada in 2009.
8 pm, Jan 7. 100-150 yuan. Yugong Yishan. East Courtyard, site of Duanqirui Government, Zhangzizhong Lu, Dongcheng district, 6404-2711
东城区张自忠路3-2号段祺瑞执政府旧址西院
Liu Yusi returns
Liu Yusi is a post-80s performer. In 2004 he went to Sydney at 17, and performed over 100 gigs at local pubs over the next four years.
He evolved his own music style, blending blues, folk, country, reggae and soul. In 2008 he released an independent EP, It's not Illegal to Live in A Dream, composed and written by himself.
Liu will take the stage at Jianghu Bar and play the harmonica and guitar simultaneously. His lively stage act, on the lines of a folk blues singer from the 60s, is sure to create good vibes with the audience.
9:30 pm, Jan 7. Free. Jianghu Bar, 7 Dongmianhua Hutong, Jiaodaokou Nandajie. Dongcheng district. 6401-4611
东城区交道口南大街东棉花胡同7号
Celebrate the 50s
Bling will, for the first time, put a live band together with a DJ and dancers for a night of 1950s music, featuring poodle skirt and rockabilly. Buy a cocktail and get one free.
In the following weeks, Bling will do more events featuring music generic to the different decades - the beats of the 60s, disco of the 70s and rock of the 80s.
9 pm, Jan 7. Free entry. Bling, Solana 5-1, 6 Chaoyang Gongyuanlu, Chaoyang district. 5905-6999
朝阳区朝阳公园路6号Solana蓝色港湾国际商区5-1
Events
Swing dance
Swing Beijing holds a beginner's class at Weigongcun every Thursday. It is suitable for those who have no swing dance experience and are looking to pick up the basic steps to be able to just get up and dance. A swing dance party will follow after 9 pm.
7:30-11:30 pm. Rain-Sun Dance Studio, Weibo Times Center, Tower B, Weigongcun, Haidian district (near Exit D of Weigongcun Station of Subway Line 4). 136-0135-4134
夏宇阳光舞蹈俱乐部, 韦伯时代中心B座 海淀区地铁四号线魏公村站
TV
CCTV-9
09:30 Nature & Science
09:55 Chinese Civilization
10:15 Sports Scene
10:30 New Frontiers
11:30: Around China
13:00 Dialogue
13:30 Rediscovering China
14:30 Culture Express
15:15 Learn to Speak Chinese
15:30 Nature and Science
15:55 Chinese Civilization
16:15 Sports Scene
16:30 New Frontiers
17:30 Documentary
18:30 Around China
19:30 Dialogue
20:00 Asia Today
20:30 Culture Express
21:30 Rediscovering China
22:00 China Today
22:30 New Frontiers
23:15 Sports Scene
23:30 Documentary
HBO
8:35 Tmz 142
9:00 A Mighty Heart
11:00 Internal Affairs
13:00 Journey To The Center Of The Earth (2008)
14:35 The Making Of Changeling
15:00 Listen To Me
17:00 Over The Top
18:35 Tmz 142
19:00 Role Models
20:35 The Making Of Changeling
21:00 The Good Old Boys
22:55 Tmz 143
23:15Journey To The Center Of The Earth (2008)
ESPN STAR sports
08:00 Live 2009 Gmac Bowl
Match: Central Michigan vs. Troy
11:30 Repeat Goals - FA Cup 2009/10
11:59 First Air Sportscenter Right Now
12:00 Repeat UEFA Champions League 2009/10
Match: ACF Fiorentina vs. Liverpool
14:00 2010 Argentina - Chile Dakar
14:30 Repeat Sportscenter Right Now
14:31 Repeat 2009 International Challenge Of Champions
15:30 Repeat Sportscenter Right Now
15:31 Repeat Goals - FA Cup 2009/10
16:00 Repeat Sportscenter Right Now
16:01 Repeat 2009 Gmac Bowl
Match: Central Michigan vs. Troy
19:00 Repeat 2010 Argentina - Chile Dakar
19:30 Live Sportscenter Asia
20:00 First Air Castrol Football Crazy
20:30 Repeat Players Lives
21:00 First Air Beach Soccer Eurocup 2009
Match: Spain vs. Portugal
22:00 Repeat Sportscenter Asia
22:30 Repeat 2009 Gmac Bowl
Match: Central Michigan vs. Troy
Radio
CRI highlight
Hope in a Changing Climate is a new documentary which saw a special screening at the recent Copenhagen climate change summit. In it the success stories from Ethiopia, Rwanda and China prove that bringing large areas back from environmental ruin is indeed possible by stabilizing the earth's climate, eradicating poverty and making sustainable agriculture a reality.
The film's producer John D. Liu comes on the show Voices From Other Lands. He discusses the remarkably successful efforts by local people to restore degraded ecosystems - transforming them into verdant, life-sustaining environments which enable people to break free from entrenched poverty.
07:00-07:30 News & Reports
07:30-08:00 People In the Know
08:00-11:00 EZ Morning
11:00-12:00 China Drive
12:00-14:00 Third Wheel
14:00-17:00 EZ Cafe
17:00-19:00 China Drive
19:00-20:00 Sunset Blvd
20:00-22:00 The Pulse
22:00-23:00 All That Jazz
23:30-24:00 Voices from Other Lands + Chinese Studio
00:00-03:00 China Now
Films
Exploring Lima
Oblivion is the latest documentary from Peruvian-born, Netherlands-based director Heddy Honigmann.
Set in her beloved Lima, the capital of Peru, the film turns the spotlight on people on the street, like bartenders and street performers. These people were asked to talk about family, dreams, memories and profession. Honigmann effortlessly pictures their inner worlds and captures a sense of the Peruvian capital as a political and social entity.
7 pm, Jan 7. Free. Beijing Channel Zero Media, 7G Building, 4 Merlin Garden, 33 Zizhuyuanlu, Haidian district. 8855-0621
海淀区紫竹院路33号美林花园4号楼
Pina Bausch on screen
UCCA presents two works by German modern dance choreographer Pina Bausch: Cafe Muller and The Complaint of an Empress.
The first one is considered one of Bausch's most autobiographical works, representing her Tanztheater style of dance. The second film, directed by Bausch, presents and explores love in a fragmental and chaotic way.
Cafe Muller will be screened on Jan 7 and 10 and The Complaint of an Empress on Jan 28 and 31. Both films are without dialogue.
7 pm, Jan 7, 10, 28 and 31. UCCA, 798 Art District, 4 Jiuxianqiao Lu, Chaoyang district. 8459-9269
朝阳区酒仙桥路4号798艺术区
Coen brothers' original
A Simple Noodle Story, Zhang Yimou's latest film, has rekindled interest in the Coen brothers. Yimou's film is allegedly adopted from the latter's Simple Blood.
If you want to check out the film that inspired Yimou's work, grab a seat at 3club.
7:30 pm, Jan 7. 15 yuan (includes a cup of tea or soft drink). 3club, 43 Western North Third Ring Road, Haidian district. 8211-5288
北京海淀区北三环西路43号北京青云公司43C
Films showing at cinemas
Avatar
A Simple Noodle Story
Bodyguards and Assassins
The Treasure Hunter
(China Daily 01/07/2010 page27)