Drug smuggler's case 'isolated' and Britain should respect the law
The recent dispute between China and the United Kingdom over the execution of a British drug trafficker may bruise diplomatic ties for a while, but is unlikely to bring major damage to the bilateral relations, said China experts.
Liu Liqun, scholar with the Beijing Foreign Studies University, said that bilateral relations are unlikely to suffer a major setback after the dispute.
"The two countries still have a lot to work together, and it is unlikely that this isolated case will influence the overall momentum," Liu said.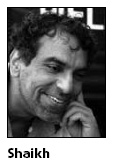 China executed Akmal Shaikh by lethal injection on Tuesday in Urumqi, capital of the Xinjiang Uygur autonomous region as he was convicted of smuggling a large quantity of drugs into China.
Shaihk, 53, was caught carrying up to 4,030 g of heroin at Urumqi airport after arriving from Dushanbe, capital of Tajikstan, on Sept 12, 2007.
China says Shaikh's death penalty for serious drug trafficking was grounded on solid evidence. In fact, 150 mg of heroin of high degree of purity would be lethal. The amount of heroin Akmal carried enough to kill 26,800 people, threatening numerous families, according to a statement posted by the Chinese Embassy to the United Kingdom on Tuesday.
The statement also cited a recent survey in China that said 99 percent of respondents to a Web survey gave a thumbs-up to the decision of the Supreme People's Court of China.
The formal statement also said that during the judicial process, Mr. Shaikh's rights and interests were properly respected and guaranteed.
There apparently has been no previous medical record for his possible mental illness which has been much talked about, according to the statement.
Downing Street has previously expressed strong criticism of the case's handling. British Prime Minister Gordon Brown said on the web that he was "appalled and disappointed" at the Chinese court's decision, and he "condemns" Akmal Shaikh's execution "in the strongest terms".
The legal structures of China and UK may be different, but that should not stand in the way of enhancing our bilateral relations on the basis of mutual respect, said the statement.
Chinese law stipulates that 50g of heroin is the threshold for the application of the death penalty. All cases of drug trafficking are dealt with according to law, regardless of nationality.
China said applying the death penalty in such cases help to preempt and prevent the drug trafficking problem. Drug trafficking is a grave crime worldwide, the statement said, noting that Akmal Shaikh would be punished severely for his crime even in UK.
China's government also wants to downplay the case in order to avoid further infringement on bilateral ties. Shaikh's case is only an isolated criminal incident, said Foreign Ministry spokeswoman Jiang Yu yesterday.
"We urge the British side to correct its wrongdoing to avoid causing damage to bilateral relations."
Shaikh is not the first foreigner executed in China. A South Korean drug trafficker was executed for transporting 800 grams of drug. A Myanmar man who trafficked 31.5 kilograms heroin was sentenced to death. A Japanese citizen was executed for smuggling 1.25 kilograms ice, crystal meth.
"According to China's Criminal Law, the death sentence given to him is legitimate and it has nothing to do with human rights concerns," said Wang Mingliang, professor of criminal law at Shanghai-based Fudan University.
"Some Western countries also retain capital punishment, and its existence does not equate to a lack of human rights," he said.
Wang said it could be understood that British media ran emotional stories and local people reacted with sorrow or anger as Britain no longer has the death penalty.
"But one country should respect judicial independence of another country, without any interference in internal affairs," he stressed.
Xinhua contributed to the story
(China Daily 12/31/2009 page11)