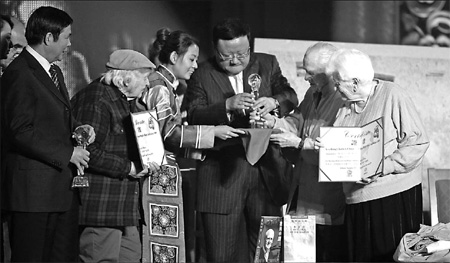 Joan Hinton (second left), Sidney Shapiro (second right) and Eunice Moe Brock (first right) receive "You Bring Charm to China" awards presented on Saturday in Beijing. Wang Jing
According to the Ministry of Public Security, more than 50 million foreigners exit or enter the country on average every year, while another 5 million live here. Of these, about half-a-million call China home.
Many have enriched Chinese lives with their contributions in business, education, medical care and disaster relief.
China Right There, a recent bilingual documentary on Tianjin TV highlighted the lives of 100 expatriates who have been living here since the founding of New China in 1949. The crew traversed the length and breadth of the country recording their everyday lives.
Now, 13 of them have been picked to be honored with the "You Bring Charm to China" award, presented jointly by Tianjin TV and Hong Kong-based Phoenix TV, and supported by China Daily.
The awards were presented on Saturday at Kerry Centre Shangri-La Hotel, witnessed by representatives from the United Nations, leaders of China's major diplomatic institutions and by distinguished overseas Chinese.
Domestic and overseas artists put up a gala show and the whole ceremony was broadcast live to audiences at home and abroad.
We profile six of them here: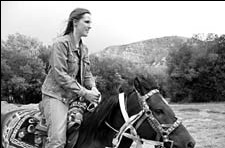 Sabriye Tenberken, 39, Germany, founder of the first school for the blind in Tibet
Sabriye Tenberken not only developed the Tibetan Braille script, but also traveled to the Tibet autonomous region alone and founded the first school for the blind there.
Herself blinded by disease while living in Cologne, Germany, when she was 12, she studied at the Central Asian Sciences at Bonn University. In addition to Mongolian and modern Chinese, she also learned modern and classical Tibetan, along with sociology and philosophy.
She founded the Center for the Blind in Lhasa in 1999 that stands to this day and continues to be expanded.
There were no schools for the blind in Tibet before this center opened. Tenberken is also co-founder and co-director of Braille Without Borders.
Besides raising funds and coordinating with officials and sponsor organizations, she is also responsible for developing the curriculum and training the teachers. At one point, she even took on the teaching herself.
The going was anything but smooth.
According to Tenberken, at first some local Tibetans cheated her by taking advantage of her blindness; also, many European foundations did not offer help, believing that a young woman who herself was blind could never succeed with such a project.
But the determined woman persevered and found a soulmate in Paul Kronenberg, her Danish boyfriend.
Sabriye's book My Path Leads to Tibet, that tells the history of her project and about living with blindness, has been published in 12 languages.
Last year, she was chosen as one of China's 15 most influential overseas experts over the past 30 years.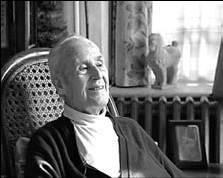 Sidney Shapiro, 94, author and translator who has lived in China since 1947
Sidney Shapiro, born in Brooklyn, New York in 1915, is an author and translator who has lived in China since 1947. He is the oldest member of the Chinese People's Political Consultative Conference (CPPCC), China's highest advisory body. A law graduate of St John's University in New York City, he joined the US army in November 1941.

In 1942, he applied for a special army program developing translators in foreign languages for use in possible expeditionary forces abroad. Although he asked for the French program, he was urged to study Chinese. In considerable confusion, he agreed.

After the war, he continued to pursue the Chinese language, first at Columbia University and then at Yale University. He became fascinated by Chinese history and culture and decided to go to China to learn more.

He arrived in Shanghai in 1947, quickly ran out of money, and was forced to take up the practice of law, which, he said, he had "travelled 10,000 miles to avoid."He soon met his future wife, Feng Zi (Phoenix), one of China's most well-known actresses and woman writers. They married in 1948.

After the founding of New China in 1949, the devoted couple settled in a courtyard house in a Beijing hutong. Sidney became a Chinese citizen in 1963 and, in 1983, a National Committee member of the CPPCC, China's highest advisory body.

Feng Zi passed away in 1996, but Sidney still lives in the house they shared. Their daughter Yamei, a doctor of Western medicine, lives with him, together with his Chinese granddaughter Stella and her American husband Kevin. Happily, a great-grandchild is rumored on the way.

For nearly 60 years, Shapiro has worked as an editor and translator of Chinese literature, and as a writer of several books on Chinese themes.

He has won critical and popular acclaim, in China and abroad. He has translated more than 20 books including Ba Jin's "Family", Mao Dun's "Spring Silkworms: and several of Zhao Shuli's literary works.

His translation of "Outlaws of the Marsh", one of the most important classics of Chinese literature, won him China's highest translation award in the 1970s. It received warm praise in the West.

His research on the history of the Chinese Jews was published in America and China under the title of "Jews in Old China: Studies by Chinese Scholars". It was translated into Hebrew and published in Israel. More recently, it was also translated into Chinese.

His own works include "The Law and the Lore of Chinese Criminal Justice," "Ma Haide: The Saga of American Doctor George Hatem in China" and "A Sampler of Chinese Literature from the Ming Dynasty to Mao Zedong," not to mention his autobiography "I Chose China."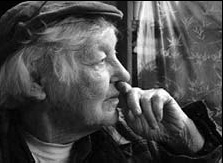 Joan Hinton, 88, nuclear physicist and dairy farm owner in Beijing
A US-born scientist who once worked on the Manhattan Project, Joan Hinton now runs a dairy farm in the north of Beijing.
Born in 1921, Hinton has spent more than 60 years in China and is now a Chinese citizen.
In 1945, 23-year-old Hinton was one of the few women to work on developing the first atom bomb.
Even as she rejoiced in the success of the endeavor, she was deeply shocked when the US government dropped the bomb on Hiroshima and Nagasaki in Japan in 1945. She quit the project and arrived in Shanghai in 1948 and then went to Yan'an, where she married her longtime boyfriend Erwin Engst (Yang Zao), who had been working as an advisor to the Chinese government since 1946.
The couple participated vigorously in China's efforts to build a socialist economy, working extensively in agriculture. They designed, built and operated China's first mechanical farm.
Hinton's most prized possession is an old violin, made in Italy in the 19th century, that has been a constant companion for the past 60 years.
When the melodious sounds of Dong Fang Hong (East Is Red) resonates through the farm, her staff know that Hinton is playing her beloved violin.
Her husband died in 2003, and his ashes lie buried on their farm.
All her three children are in the US, but she refuses to leave.
"China has already become my second hometown. Now, my 200 cows are my best friends and my greatest concern. I am already 88 and want to do something for the dairy farm for the rest of my life," she says.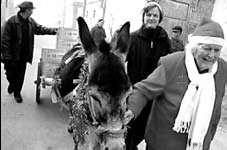 Eunice Moe Brock, 92, who moved to live in a poor village in Shandong after selling all her belongings in the US at the age of 82
Every Christmas, an elderly American lady dresses up as Santa Claus and drives an old donkey cart loaded with books, stationery, fruit and snacks to the Yucai Elementary School in Liaocheng, Shandong province.
She is soon surrounded by a crowd of excited children, bathed in smiles after receiving their gifts from this foreign grandma.
Little do they know about the life of Eunice Moe Brock, whose China story begins with her parents, who worked here as missionaries.
She was born in Liaocheng, a poverty-stricken area in Shandong province in 1917 and lived there up to the age of 13.
At that time, China was riddled with wars and chaos and all this made a deep impression on the sensitive girl.
"I lived in a warm home and people froze in the temple next to where I lived. I felt very bad about this, so I decided that one day I would go back to China and offer some help," she says.
She kept this dream alive, even after her family moved back to the US in 1930, and she got married and became a mother herself.
One year after her husband died in 1999, she redeemed her promise to China.
She sold the family property, including a house, car, and 40 acres of farmland, and moved back to China alone. She finally settled down in a poor village called Liumiao in Liaocheng at the age of 82.
Noticing that the village school was short of money to buy computers, she forked out more than 20,000 yuan ($2,940) from her own pocket. Besides donating desks, chairs and books, she also volunteered to tutor the children in English.
Given her professional background in nursing, she was appointed honorary president of the Liaocheng International Peace Hospital in 2002.
She can often be seen riding an old trishaw around town. Occasionally, she visits a nearby church built by her father more than a century ago.
She is now trying to get a permanent residence card.
"I want to spend the rest of my life in China, for I am an American with a Chinese heart," she says.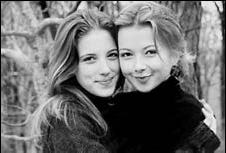 Mika and Charlotte MacInnis, known as Ai Zhong and Ai Hua
While their English names, Mika and Charlotte MacInnis, are known to few people mention their Chinese names "Ai Zhong" and "Ai Hua" - both of which mean "Love China" - and the two American girls are instantly recognized.
The sisters can speak fluent Chinese, sing traditional Chinese opera, and are even competent at xiangsheng, a traditional Chinese crosstalk act.
Their family moved to China in 1988 when Mika was 9 and Charlotte, 7.
Born in the US and raised in China, the sisters danced and sang their way into Chinese hearts and households many years ago.
After completing their high school studies in China, Ai Hua left for Columbia University to study drama. She is now a TV host in China. Her sister Ai Zhong is currently pursuing her PhD in psychology in the US, but plans to work in China after earning her doctorate.
She often says she feels she is a foreigner in the US.
Their grandfather Donald MacInnis, was once a member of the Flying Tigers, a formidable group of volunteer fighter pilots who helped China fight the Japanese invasion. He volunteered to be an English teacher in a university in Fuzhou at the age of 84.
Their father, Peter MacInnis, was born in Fuzhou, grew up in Taiwan, and now works on the mainland. His wife, Elyn, is a lover of Chinese music, and plays the suona, a kind of Chinese saxophone used in Peking Opera, and nazi, a traditional Henan instrument.
China is already home to three generations of this family and their hope is that the next generation too will base itself here.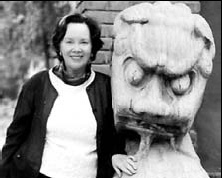 Viginia Anami, 65, an American-Japanese historian
Although she was born and raised in the United States, Viginia Anami was always full of curiosity about China and other Asian countries, with her father often bringing home many gifts from Asian countries when she was young.
When she married Koreshige Anami, the former Japanese Ambassador to China in 1970 and began living in China in 1983, this attachment grew deeper.
Her story in China can be traced to a book, Ennin's Diary of Travels in China. Ennin, better known in Japan as Jikaku Daishi, was an authority on Japan's Buddhist history and accompanied the last batch of Japanese envoys to China, during the Tang Dynasty (AD 608-907).
He left his footprints in many provinces such as today's Jiangsu, Shandong and Hebei and Henan. His travel records rank among the world's best travelogues, and are a key source of information on Tang life.
Anami read the book when she was a student at Harvard University in the 1980s. She was deeply moved by it and decided to retrace Ennin's route through China.
She traveled more than 10,000 km and visited almost every place that Ennin referred to in his diary. In the course of her travels, between 2001 and 2006, she studied many historical relics, Buddhist shrines and folk customs.
In 2007, she published a book based on her experiences, along with a collection of more than 200 photos, in three languages - Chinese, English and Japanese.
"Ennin's records testify to the culture exchanges between China and Japan and can form the basis for developing and improving relations between the two countries today," says Anami.
"Following his (Ennin's) path during the past 25 years has helped me understand more about Chinese and Japanese cultures," she adds.
Influenced by her mother-in-law, Anami also became interested in Buddhism. She has tried to visit every ancient temple in Beijing, but few still stand.
However many of these sites, she found, were surrounded by ancient trees. Convinced that these trees tell a story, she began visiting all the suburbs and outskirts of Beijing, snapping pictures of trees and compiling them into a wonderful picture book, The Magnificent Trees of Beijing.
"I now teach Chinese history in a university in Japan. I have never really separated from China, and Beijing."
(China Daily 11/16/2009 page8)