Sinohydro: top hydropower engineering firm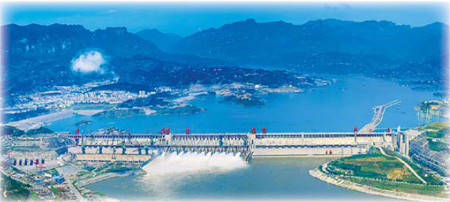 A panoramic view of one of Sinohydro's signature projects - the Three Gorges Dam.
Back in June the No 3 generation unit in Bingling hydropower station - the world's largest CDM hydropower station - came on-line and started feeding into China's national grid for the first times. This was, undoubtedly, an impressive technological achievement, yet it is just one of the many large-scale projects waiting in the wings from Sinohydro, China's leading hydropower engineering and construction company.

Today's Top News
Editor's picks
Most Viewed