Sense of extravagance ties Young Americans together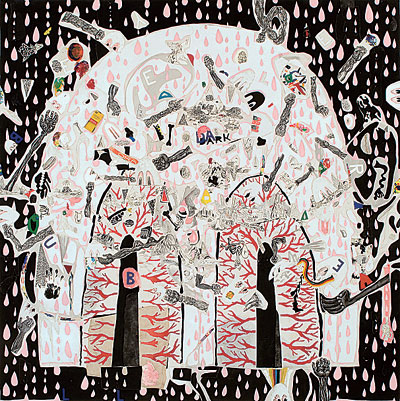 Colorful collages on one wall, a woodcarving on the other; the statue of a frightened white dear that has been swept off its feet by a giant red cape lurking nearby. At first sight these art pieces have nothing more in common than their extravagant appearances, but it is perhaps this very ostentation that explains why the James Cohan Gallery Shanghai has put them on display together.
The gallery's new "Young Americans" exhibition is so called because this is precisely what Trenton Doyle Hancock, Erick Swenson and Alison Elizabeth Taylor are: less than 40 years old and each in possession of very distinct ideas that they express using different styles and techniques
"All three are well-known gallery artists in the United States and Europe. Now we have brought them together to give their Chinese debut," said curator Arthur Solway.

Today's Top News
Editor's picks
Most Viewed