Moutai: where the brand and the land are one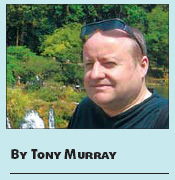 So there're 10,000 Irishmen living in and around a Guinness factory and it's your job to induce them to move. What are you going to suggest?
It's an analogous problem to the one facing the management of Moutai, makers of China's premium brand of baijiu.
In the town of Moutai two hours drive from Zunyi, the brand and the land are one. Some 80 percent of the population is employed in alcohol production of one kind or another, with securing a job at the distillery a distinct badge of honor among the local populace.

Today's Top News
Editor's picks
Most Viewed