Gome back on track with refinancing deal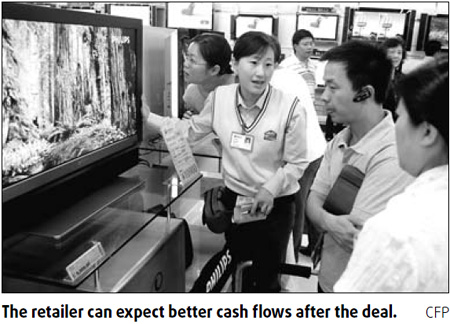 Despite public concern that its founder and ex-chairman Huang Guangyu still calls the shots with his majority holding, Gome, dubbed as China's Best Buy, is right on track for strengthening competitiveness and corporate governance to lead China's consumer electronics market.
After the refinancing agreement was completed in late July, Gome announced on Monday that it has appointed three non-executive directors from Bain Capital to its board. These are Zhu Jia, Ian Andrew Reynolds and Wang Li Hong.
In June, Bain Capital agreed to subscribe to convertible bonds and shares of Gome, making it the second-largest shareholder in the retailer with a 10-percent stake.

Today's Top News
Editor's picks
Most Viewed