Rules of engagement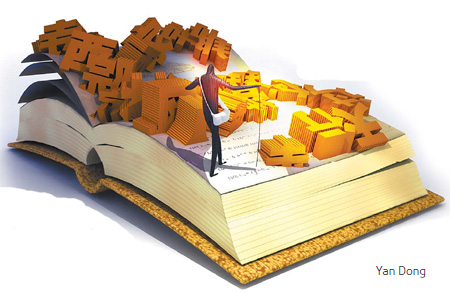 Stuck in the post of deputy director in a municipal government for three years, Zhu Huaijing longs to climb one step higher on the official ladder. Lucky for him, the man crucial for his future - General Secretary Liu - has accepted his "humble gift". But when Zhu shouts, "See you later", loudly, Liu's smile freezes and he shuts the door without a word.
Why does Liu turn a cold shoulder on Zhu so suddenly? This detail in Chinese author Wang Yuewen's novel Painting (Guo Hua) has fired up readers into heated discussion.
The most accepted explanation is that Liu's neighbors in the apartment building are his colleagues. When Zhu bids farewell loudly, the others know that someone has visited Liu, possibly with a present.

Today's Top News
Editor's picks
Most Viewed