Economy making steady progress, says Wen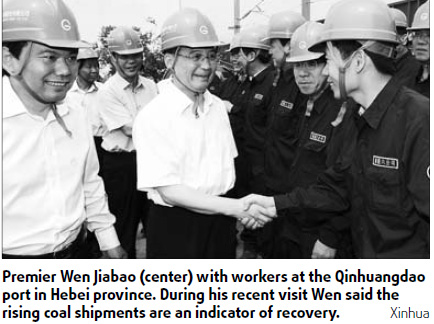 Amid a critical period for economic recovery, China's top leadership has been busy traveling across major manufacturing cities to diagnose the health of the country's economy.
The result of these pulse-taking moves, led by Premier Wen Jiabao's recent visits to six cities in both northern and central China, proves an earlier judgment by the State Council that the country's economy is showing signs of stabilizing and is at a critical phase of recovery.
In Qinhuangdao, a major port city close to Beijing, where Premier Wen visited during June 19-20, he was told that coal shipping at the port had steadily climbed in recent months. The premier called it "a proof of the country's economic recovery".

Today's Top News
Editor's picks
Most Viewed