Big boost for mountain tourism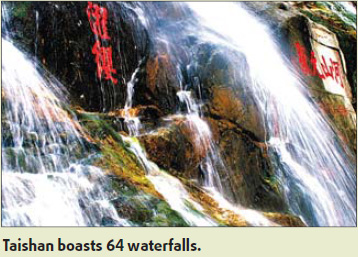 Taishan is a popular destination with Chinese and overseas holidaymakers who go not to worship as the ancient emperors did, but to soak in the ambience surrounding the mountain.
"Taishan is no longer as solemn as it was in ancient times. People come here to relax, taste local food and enjoy its unique natural and historical sights," says Liu Shui, deputy director of the Tai'an Tourism Administration.
"We are promoting Taishan and the city's unique culture attractions and hope to develop it into a recognized tourism city," he says.

Today's Top News
Editor's picks
Most Viewed