Sinopec Shanghai turns profitable in Q1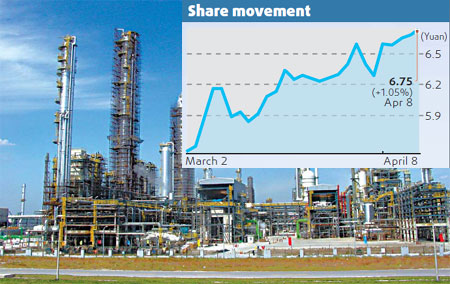 SHANGHAI: Sinopec Shanghai Petrochemical Co Ltd (SPC), the country's largest ethylene producer, yesterday said it would report a profit in the first quarter of this year, compared with a loss of 200 million yuan in the same period last year, helped by falling oil prices and increased domestic refined oil products prices.
The company will come out with its quarterly numbers on April 20. It had reported a loss of 6.36 billion yuan and sales of 60 billion yuan for 2008.
"We have been able to reduce costs in tandem with the falling crude prices," the company said in a statement. It did not disclose any figures, but said the widening margin between crude and product prices has helped improve profitability.

Today's Top News
Editor's picks
Most Viewed