The move to slash the amount of capital needed by foreign-owned travel agencies to set up in China will further widen the market and help reduce rogue operators, said senior tourism officials yesterday.
The financial requirement to run inbound and domestic tours has been lowered to just 300,000 yuan ($44,000) in the revised Regulations on Travel Agencies, which will take effect on May 1.
It is a sharp drop from the previous minimum of 4 million yuan for foreign-funded agencies and 1.5 million yuan for Chinese tour companies. Also, the quality guarantee deposit for all operators was cut to just 200,000 yuan to help reduce running costs.
"Foreign tour operators are given an equal footing with their Chinese counterparts in domestic and inbound business," Du Yili, deputy chief of the China National Tourism Administration (CNTA), said yesterday.
However, the regulation still bans overseas agencies from handling outbound business in China, the only exceptions being Hong Kong and Macao firms under the Closer Economic Partnership Arrangement or those approved by the State Council, added Zhang Jianzhong, director of the department of policy and law for CNTA.
Insiders are expecting the revision to make an impact on China's travel market, and Zhang Yuhong, a senior manager with a joint-venture agency in Beijing, said the previous requirements allowed only wealthy, renowned foreign companies to operate.
The changes will also help bring illegal travel firms to the surface, said Shen Dahai, general manager of China Mountain and River Special Tours.
According to Zhang Jianzhong at the CNTA, the number of rogue operators is three times the number of registered agencies, which stands at 19,800 and includes 18,000 running only domestic tours.
"With the lower requirements, illegal operators can register and become legal," he said.
But the quality experienced by foreign tourists will not be affected, assured Du, who said the revised regulations include tougher punishments for any illegal conduct by tour agencies.
"Opening the market is the irreversible trend. Those providing good service will survive, while the market will drive out sub-standard companies," she said.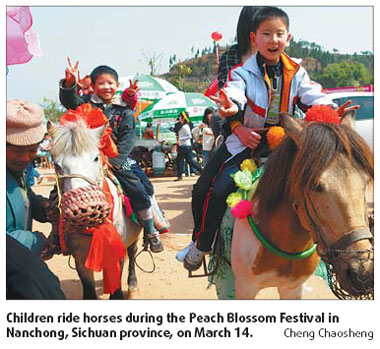 (China Daily 03/19/2009 page3)