From travel writer Justin Hill's point of view China is the ideal canvas for an author. This is where the action is and it provides a fresh source of material for English-language literature, color for the writer's brush.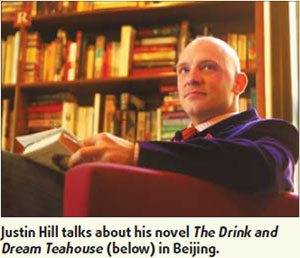 The assistant professor at Hong Kong University says that compared to the West, Asia in general and China in particular have more scope and the stakes are higher when it comes to writing.
"The big things that are happening in the world are going on here and now in China and Asia as a whole," the British author says, giving the example of a migrant factory worker and her struggles to settle in an urban environment.
"What is at stake here is more fundamental, rawer than the West. I think the stories coming out of China are more interesting than those that I would find in England, for example."
"Before I wrote my first novel I decided that I just didn't want to write another 30-year-old writer moves to London type of thing. I wasn't interested in reading it, so I wasn't going to write it," Hill says.
It was this kind of thinking that made him opt for the Voluntary Service Overseas after he left university in 1992 and spent seven years in China and Africa. These experiences became the inspiration for three books about China and one about Eritrea.
His first work of travel writing, A Bend in the Yellow River (1997), recounts his tour of voluntary duty in the town of Yuncheng, Shanxi province. He says in a note on the book that it attempts to break down stereotypes that Westerners have of China - "like 'inscrutable Chinese' and the endless coverage of human rights, dissidents and Tian'anmen Square".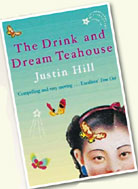 His debut novel, The Drink and Dream Teahouse (2001), winner of the Geoffrey Faber Memorial prize, is a romance set against the backdrop of changes caused by reform and opening-up 30 years ago.
The book was to be translated into Chinese but ran foul of the censors, Hill says, adding there are now fresh discussions about a Chinese edition of the novel.
"My palette is insurmountable odds and China is very good for that," Hill says. "The biggest crimes of the 20th century were committed by bureaucrats. You can't engage with (bureaucracy), look it in the eye and reason with it. It's not necessarily evil, just a struggle to deal with."
"In England, for example, we have political correctness gone mad. There's a tick-a-box-then done-the-job culture."
Hill says that for young people there are more opportunities in the East than in the West and cites his own example of meeting the mayor of a town in Yunnan when he was doing voluntary work in his early 20s, plus his recent experiences in Hong Kong.
Now, with the economic crisis, he thinks there is a new wave of migrants from Europe and the United States who are looking for opportunities that are lacking back home. He compares Beijing with Paris in the 1920s.
"Writers went to Paris to live and write then because it was dirt cheap. When recession hits, floods of people come to Asia and China for new experiences and work."
(China Daily 03/18/2009 page19)