Special report: Schneider confirms commitment to the Chinese energy market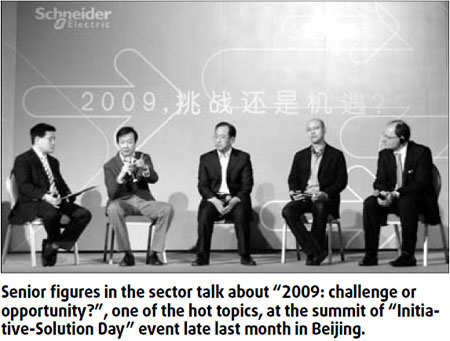 "We need to be able to control our energy as easily as we are able to control an iPod," Noel Girard, Schneider Electric's strategic marketing vice-president told delegates to the global energy management company's conference and trade show. Billed as "Initiative-Solution Day", the event saw 3,000 of the company's customers and university specialists gather to discuss energy efficiency in China.
Guy Dufraisse, Schneider Electric's China president, told the conference: "We see great potential for power management in China's building and automation markets during 2009. These are sectors that we can provide energy efficient solutions for.
"To achieve true breakthroughs in energy management and really make the most of what we have, we need simple solutions.

Today's Top News
Editor's picks
Most Viewed