Living in a city rocked by last May's earthquake, I thought the festivities for the 2009 festival would be subdued. But the opposite happened. It became hard to find an empty taxi and the restaurants were so packed that unless one booked a table, chances were that there would be no empty table. These observations were confirmed by a friend of mine who told me that his restaurant made a record profit in the month encompassing the 2009 Spring Festival.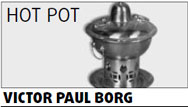 It's a trend that was repeated all across Sichuan: statistics now show that people spent substantially more during this year's festival than any other before. I've heard people say they're sick of eating out and drinking.
A taxi driver in Chengdu told me last week that his teacher friends in Dujiangyan have spent money galore this year. Some bought new cars; in Dujiangyan, according to the taxi driver, car yards ran out of vehicles last month.
"Before, my friends always saved money diligently," the taxi driver observed. "Now people are more willing to enjoy what they have now instead of saving for the future. An earthquake shows you that the future can be snatched away from you in a blink."
My new friend Yang has also been spending lavishly.
Our paths crossed after the earthquake: he used to live in Mianzhu, where he lost a few members of his family during the earthquake, and then he moved his family to my home of Deyang, a place further away from the fault-lines.
He's in the coal mining business, and rather wealthy, but he told me he spent more this year than ever before.
On one day last week, for example, he got 40 friends together and took us on an eating and drinking binge: a lunch of seafood and top wine, an afternoon spent drinking tea, then hotpot dinner washed down with bai jiu (rice whiskey), and finally finishing off with KTV.
The logic is the same: what's the point of hoarding money, and denying oneself enjoyment in the present?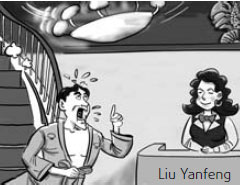 In Deyang, a city of 300,000 just one hour's drive north of Chengdu, only a few dilapidated buildings were brought down during the earthquake, unlike in Hanwang 40 km to the west, where the destruction was severe. Our houses have been cracked and scarred, and we spent two months sleeping in parks and along center strips after the earthquake.
We still get tremors every week or two; the last one visited us when I started writing this article. I scrambled out of the chair and crouched at the space we have made between the fridge and a corner of the living room.
The room stopped trembling after a few seconds, and I returned to my desk and continued writing this article without further anxiety.
I heard a story of a Japanese visitor who rushed out of his hotel room in his underwear during an aftershock, only to get to the lobby and see everyone calm as normal.
But the earthquake's legacy on the psyche is long-lasting at a subconscious level.
We have a new imagination of fear and a whole new set of dreams - all people I know still have nightmares about earthquakes about once every two weeks, and all people I know now sleep with light clothes on to be dressed and ready just in case
Something as traumatic as an earthquake forces a reassessment of everything that was taken for granted before, and this is how it ties in with the extraordinarily extravagant celebrations during this year's Spring Festival.
Sichuan's sense of fortitude has been bolstered, and the fulfillment of life that's balanced between work and leisure has been reaffirmed.
(China Daily 02/17/2009 page20)