Rebates on cards for lead-acid battery exporters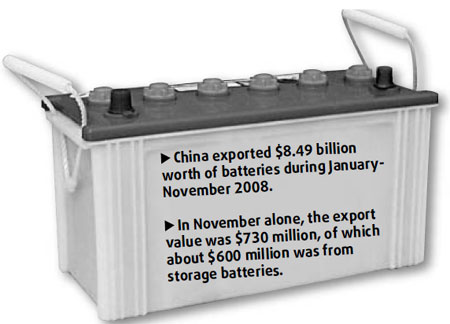 China's Ministry of Industry and Information Technology (MIIT) yesterday confirmed that it is considering a tax rebate for lead-acid battery exporters to stop them from laying off workers.
"We are working on a report but there has been nothing conclusive yet," said an MIIT official who wished to remain anonymous. He said his team is waiting for industry figures from last year and will decide whether to propose the stimulus plan a few weeks after that.
The China Electrical Equipment Industrial Association is lobbying the government to cut taxes on lead-acid battery exports, the Shanghai Securities News reported yesterday.

Today's Top News
Editor's picks
Most Viewed