China is creating a new chain of employment for those migrants losing jobs in the export-led factories in coastal regions while rolling out a longer list of road, railway, airport and reservoir projects to shake off the impact of a looming global recession.
Since October, launch ceremonies for these multibillion-dollar infrastructure projects have come in droves.
"I believe in the middle of the coming year, the job situation will become better as the adjustment will basically finish," said Human Resources and Social Security Minister Yin Weimin recently.
He also said that the global financial crisis might lead to more job losses, even though only 5 or 7 percent of China's 130 million migrants have returned home recently.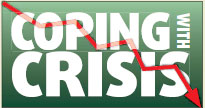 But the government has shown concerns that those young jobless who are unwilling to leave coastal cities may cause social unrest.
"Frankly, I think we can create more jobs and those jobless migrants who return home can find jobs to earn daily bread if they are willing to," a senior official with the State Council's Research Office told China Daily on the condition of not being named.
However, the official said his concern is that some young jobless people are not willing to return and continue to stay in those export-led cities despite the fact that work opportunities are shrinking.
Back home, many farmers-turned-migrants build new homes for villagers, turn up in construction sites to dig reservoirs, expand networks and even start their own businesses by using the zero-interest loans offered by the government.
Li Yong, 35, who has been working in Guangdong for more than 10 years, said he will choose to stay at home in Sichuan province this year. "Job opportunities at home are many and I can earn more," said Li.
For the past 10 years, Li's average annual income as a worker in a shoe factory in Guangdong was less than 20,000 yuan. But in Sichuan, an unskilled worker can earn about 70 yuan per day, and Li's income can equal or surpass his earnings in Guangdong.
"Most importantly, I can stay with the family," said Li.
In Jiangxi province of East China, one of the major migrant labor providers, more than 6 million residents worked in other provinces. A total of 300,000, about 5 percent of the total, had so far returned home.
The provincial government of Jiangxi has been working hard to create more jobs for those who returned. And it is also taking the lead to transfer the migrants' insurance accounts to the places where they stay now.
Currently, China's social security network is still at the fledging stage and for migrants, it's difficult to transfer their own social insurance account as different regions have various thresholds of insurance payment.
In a bid to avert social unrest, cities in Guangdong, such as Dongguan, Foshan and Shenzhen, plan to provide a variety of skills training for migrant workers. The Dongguan city government is planning to ask all enterprises to pay into a government reserve fund to guarantee workers' wages if factories close.
In the central and eastern provinces of Henan, Hubei, Jiangxi and Anhui, local governments held job fairs for the returned migrant workers. Sixty enterprises provided more than 3,600 jobs for migrant workers in a single job fair held in Hanchuan city, Hubei province early this month.
Back in the Pearl River Delta in South China, many high-tech or large-scale enterprises are busy recruiting new employees after some small enterprises closed. And other enterprises are not laying off workers amid the crisis. Instead, they are shortening their hours to lower costs and to keep the skilled workers in factories ready for the upswing.
Xinhua contributed to this story.
(China Daily 12/17/2008 page15)