The power of one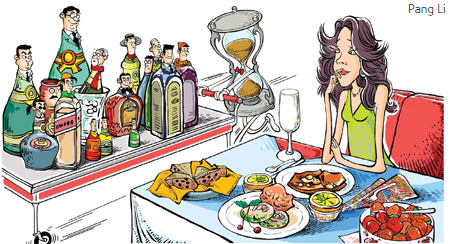 Guo Xiao, a 34-year-old single woman working as a mid-level manager in a Beijing branch of a foreign bank, is philosophical about turning down dates. Having passed the "best marriageable age" for city women, conventionally recognized between 25 to 30 years old, Guo refuses to rush into marriage. "Marrying 'Mr Wrong' is even worse than being single," she says.
Unwed women, such as Guo, are labeled in China today as "3S women" - single, 70s, and stuck. They were generally born in the 1970s, are well educated and have decent jobs.
In her early 20s, Guo was an accountant in a bank in Jiangsu province, focusing her whole time and energy on her career. "I barely stopped to see a movie, let alone get involved in a relationship," says Guo.

Today's Top News
Editor's picks
Most Viewed