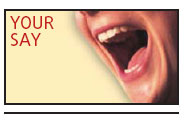 How to boost office morale
In such a gloomy global recession, it isn't easy for any manager to maintain high workplace morale and keep staff motivated. China Solved (http://www.chinasolved.com/blog/category/managing-in-china/) figures out five things expat managers can do to lift the confidence of their Chinese colleagues.
Stop looking crazy, clueless
Optimism and a positive outlook are great - as long as it doesn't make you look clueless or crazy. If orders are down because US customers are broke, "you have to acknowledge it". People are willing to follow leaders through tough times, but only if it looks like they will do better than someone else.
Talk often, say little
Don't clam up now. This is the time to be visible, to have an upbeat but sensible outlook about the future, and to keep your team up-to-date about company business. Develop a "recession mission statement" that gives your team enough information to maintain their faith in you and quash rumors.
Reset goals
Those optimistic goals you had for sales, expansion and new product lines should be revisited.
Handle layoffs properly
Chinese contract law does allow workers on probation to be released and also staff guilty of negligence or underperformance, but expat managers have to handle these matters very delicately and carefully.
Two-way communication
Chinese staffers tend to be much more reticent and passive than their Western counterparts - even when they have something important to say. This is the time to encourage dialogue - not stifle it.
Famous laowai
Who is the most famous foreigner in China? Jez Webb lists some of the most well-known laowai in China in his blog The Peking Order (http://thepekingorder.blogspot.com/).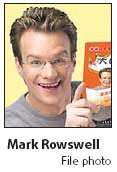 The most famous, of course, is Mark Rowswell (Dashan), a Canadian who became popular among Chinese audiences after he performed on CCTV's New Year gala show in 1988. His ability to speak Mandarin better than many Chinese has brought him great fame. Now the Canadian is still active on China's stage, hosting many live broadcasts and TV programs and promoting products.
The next one is American Jonathan Kos-Read, whose Chinese name is Cao Cao. He first came to China as a trained actor six years ago and so far has acted in leading roles in over 25 prime-time Chinese TV shows and films.
The only female on the list is Charlotte McInnis, or Ai Hua. She moved to China at age 7 with her parents. Since 1991, she has been active in stage performances and TV programs in China.
American Andrew Ballen, or Da Long, is sometimes credited with bringing hip-hop to Shanghai. But most Westerners will know him for his travel show on CCTV 9.
(China Daily 11/03/2008 page10)