Cheap chips off the old block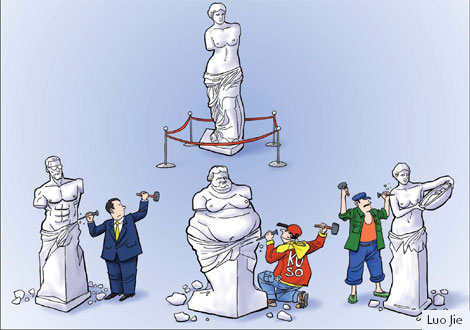 What's so special about the term that literally means "mountain village" and is suddenly making headlines everywhere.
The first time I noticed the word "shanzhai" was a couple of months ago when the Southern Weekend carried a feature on a new kind of cell phone. It implied that "shanzhai" phones were those manufactured without filing for approvals with the authorities, thus saving hundreds of thousands of yuan in license fees. It did not specify that "shanzhai" involved imitation and possible copyright infringement.
But it is definitely more than simply a copycat. It is imitation with a twist or imitation with an attitude. It could even be seen as a parody.

Today's Top News
Editor's picks
Most Viewed