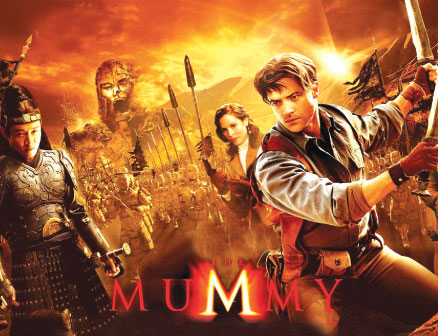 Starring Jet Li, Brendan Fraser and Michelle Yeoh, The Mummy: Tomb of the Dragon Emperor is likely to be this month's smash hit in mainland theaters.
The adventure franchise moves to ancient China, where Rick O'Connell and his wife Evelyn, this time played by Maria Bello, have to stop a mummy woken from a 2,000-year-old curse from taking over the world.
Li plays the mummy and Yeoh is the witch who curses him. The two have dazzling kungfu fight scenes dwarfing the 1,000 visual-effect shots.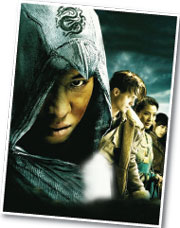 The Dragon Emperor's tomb with its army of 10,000 terracotta warriors was inspired by the real-life tomb of Qinshihuang, the First Emperor of the Qin Dynasty (221-206 BC).
Discovered in 1974, the Xi'an tomb has been a spectacular success, with visitors and archaeologists from around the world flocking to see its 7,000 terracotta soldiers and hundreds of chariots and horses.
The traps of the tomb scene is based on the widely held belief that the Xi'an tomb is filled with traps the emperor thinks can protect him from enemies even after his death.
The film premiered this week dubbed in Chinese and with bilingual subtitles.
Other movies
Also on the big screen soon is Flood, a disaster film set in London and Scotland.
Estranged meteorologist father and marine engineer son are caught up in a weather-related disaster as spring tides meet a freak superstorm, flooding London. They have to unite to save the city and its people. The film will premiere on September 14.
Liu Wei
(China Daily 09/06/2008 page6)