Untainted picture of China's Africa policy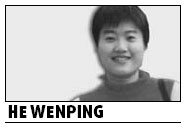 On July 11 the World Bank published a report titled Building bridges: China's growing role as infrastructure financier for sub-Saharan Africa.
Unlike other reports, books and articles about Sino-African relations produced by various international institutions and European or American think tanks of different stripes in recent years, the latest World Bank report is focused on two aspects: Africa's infrastructure sector, where China is playing an enormous role and, through in-depth analysis of the sector, reaching the objective and positive conclusion that it is a fact China has been serving Africa's economic growth as a proactive driving force.
Infrastructure is the foundation for national economic development and reflects the level and potential of a country's national economic development. More importantly, it also has a direct bearing on a country's attraction to foreign investment and key lever for the environment of investment.

Today's Top News
Editor's picks
Most Viewed