Special Supplement: Hangzhou the right cup of tea for enthusiasts
By Te Kan
Updated: 2008-03-28 07:18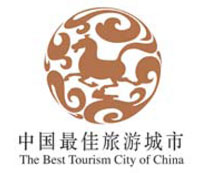 If you're an avid tea drinker you've probably had at least a few cups of Longjing - or Dragon Well - tea, a variety known for its smooth leaves, fragrant scent and subtle taste.
Considered by many aficionados to be the best tea in China, it grows in its namesake village of Longjing in Hangzhou, the capital of east China's Zhejiang province.
Hangzhou is famous for its historical sites and natural beauty - and not surprisingly, for its teahouses, which are more than simply places to drink tea. They are scattered across the city, particularly in the West Lake area, and most popular in springtime when the best Longjing is harvested
Like Western pubs, teahouses offer a place to meet with friends, colleagues and business partners. Many also serve dim sum, fruit and even main dishes.
Teahouses in Hangzhou can be traced back to at least the Southern Song Dynasty (1127-1279). According to Meng-liang-lu, a book describing the dynasty's capital Lin'an - the ancient name for Hangzhou - the city then had many diverse and well-appointed teahouses lining its main thoroughfares.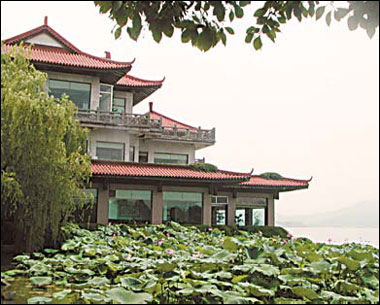 Hu Pan Ju Teahouse, facing the West Lake, is among the most famous in Hangzhou.
Before the "cultural revolution" (1966-1976), Hangzhou's teahouses also had information centers and rooms for social gatherings, said Zhu Jiaji, chairman of Hangzhou Teahouse Association, and general manager of Hu Pan Ju Teahouse.
People exchanged fruit at teahouses near Caishiqiao and traded silk at Yanqiao's tearooms at the time, he added.
There are currently 778 registered teahouses in the city and more than 400 household teahouses surrounding Longjing village.
You can rise early and order a pot of tea while enjoying the sunrise over a mountain or lakeside. A pot of fresh water waits on the burner beside you to refill your cup as you please. Teahouses typically close around midnight.
Because they're often located in scenic areas, teahouses offer a range of experiences - alongside a bridge pier, by the water, or somewhere in the mountains.
But the most compelling reason to visit teahouses might be the chance to learn more about the Hangzhou people. Teahouses, like pubs in Britain or cafes in France, are a cultural mirror reflecting the local lifestyle.
Hu Pan Ju Teahouse
Hu Pan Ju Teahouse, with its distinctive three-story architecture, is located by the West Lake in the downtown Shengtang Scenic District. It opened in 1998 and is among the most famous in Hangzhou.
It offers more than 100 kinds of green teas, as well as kungfu cha - a brown tea that has nothing to do with martial arts, though its name is the same. The teahouse prides itself on using only spring water to guarantee the true taste and natural scent of tea, according to Zhu.
"We are dedicated to offering a 'city living room' for our customers from home and abroad," says Zhu. Desserts are also served, which can be enjoyed in outdoor stalls with lake water beneath.
Hu Pan Ju also offers wedding and conference services for parties of more than 200 people.
Qing Teng Teahouse
A stroll along the Hubin walkway to Jiefang Road and the well-known pub street of Nanshan Road will take you to Qing Teng Teahouse. Covered with green plants, its building is typical of traditional architecture in the southern region of the Yangtze River.
Qing Teng is the first chain of teahouses in Hangzhou. The original operation was established in 1996 facing the Third Park. Two others opened in 1997 and 1999 respectively.
A fourth began operation in 2003 in Yuanhua Plaza. The 5,000-sq-m building is divided into 10 zones named after "Ten New Views of West Lake" popular in local folklore. Most seats are by windows with a view of the lake. Water flows under small manmade bridges, providing a tranquil atmosphere in which to drink tea.
Qing Teng's two founders are both Hangzhou locals. "We opened Qing Teng because we are interested in tea culture," said its general manager Mao Xiaoyu. "We have a commitment to operating teahouses, and are devoted to it."
There are also folk music shows every day on stage from 8 to 10 pm, with a tea preparation ceremony performed at intermission. Mao says there are about 30 senior tea performance specialists in Qing Teng who have received numerous awards at national contests.
Tea museum
Although it may not be the most renowned museum in Hangzhou, the China National Tea Museum is popular among tea enthusiasts.
The 8,000-sq-m museum, which opened in 1991 in Shuangfeng, on Longjing Road, takes patrons through the history of tea during various dynastic eras. The museum also has indoor flower corridors, pavilions, and manmade hills and ponds.
(China Daily 03/28/2008 page3)