Stimulating domestic consumption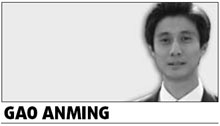 For most people, this seems rather like a joke: Xing Pu, a member of the CPPCC Shanghai Committee, proposed last month that the government, fresh from a hefty increase in financial revenue, hand out 1,000 yuan ($142) to each citizen as a subsidy against soaring inflation.
Although the proposal is very like the $168 billion package President George W. Bush signed into law last month that gives each adult US citizen $600 in tax rebate, it has never been heard of in this country before, let alone put it into practice.
For me, such a proposal is not feasible. But it does raise the question, which has sparked heated debate in recent months: should the government cut taxes when its annual revenue growth triples that of the GDP?

Today's Top News
Editor's picks
Most Viewed