Shandong project manager crowned Nigerian chieftain
When Fang Yibo was dispatched to Africa in April 2003, he expected some surprises - but the biggest of all was being made a tribal chieftain.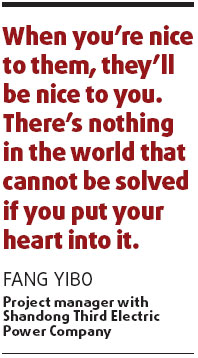 On a November day in 2007, under the scorching sun of Nigeria, Fang was formally crowned chieftain by the Akam Oba (king) in Ogun State.
Along with the title came 33 hectares of land, which Fang, 44, can bequeath to his offspring.

Today's Top News
Editor's picks
Most Viewed