Sky not the limit for satellite services firm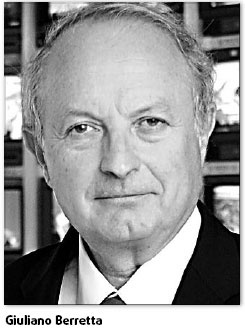 The President and CEO of Eutelsat, Giuliano Berretta, shares his views on the company's business and strategy in China with China Daily repor ter Guo Zhuo, during his visit to China with French President Nicolas Sarkozy and the French delegation.
Q: What are Eutelsat's main business areas?
A: Eutelsat is one of the world's three leading companies in satellite services. We operate a fleet of 24 satellites in geostationary orbit and supply capacity to international media and telecommunications operators for video services, professional data networks and value-added services, which are principally broadband services. With our fleet of satellites located in geostationary orbit we provide capacity that covers Europe, the Middle East, Africa, a large section of the American continent and large parts of Asia, including China.

Today's Top News
Editor's picks
Most Viewed