Beijing to get Great Wheel of China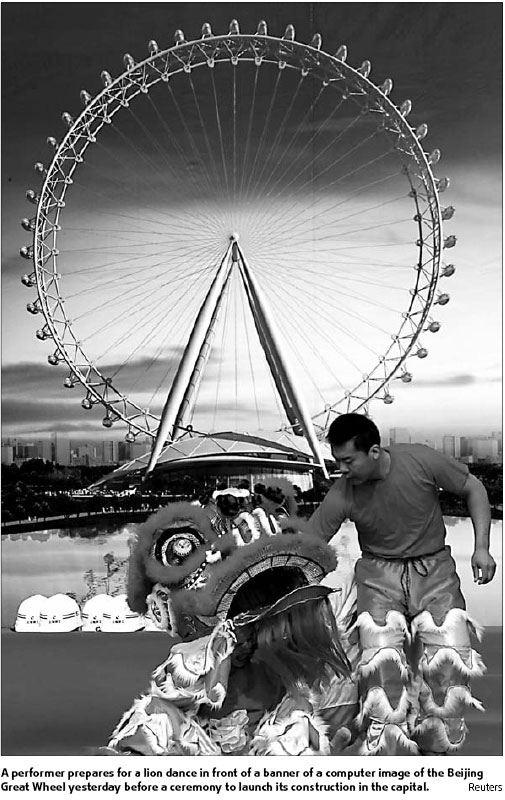 Work on what is said to be the world's largest ferris wheel started yesterday.
The Beijing Great Wheel, being built in the Chaoyang Park in the east, will stand at 208 m and aims to offer an unsurpassed view of the city when built by 2009.
The landmark was originally scheduled for completion in time for the Olympic Games next year, but was delayed several times to improve its design, said sources from Great Wheel Corporation, a Singapore-based company that is jointly developing the project with Chaoyang Park authorities.

Today's Top News
Editor's picks
Most Viewed