Fukuda starts job with high approval rating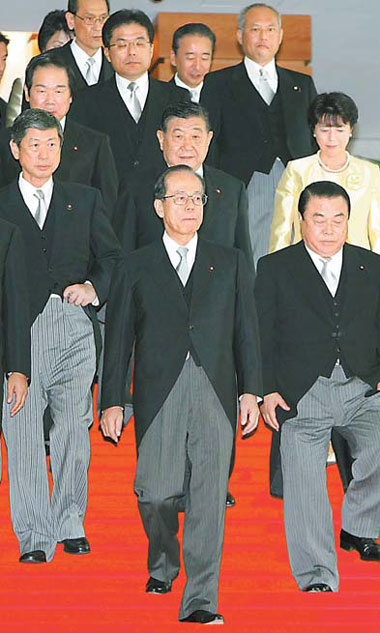 Japan's new Prime Minister Yasuo Fukuda (center) and his cabinet members arrive for a photo shoot after their first meeting in Tokyo yesterday.AFP
Japan's new Prime Minister Yasuo Fukuda officially took office yesterday, pledging to regain desperately needed public faith in the government and keep a contentious anti-terror naval mission alive.
In a boost for Fukuda, a poll released yesterday by Kyodo News agency showed the approval rating for his new Cabinet at 57.8 percent - almost 20 percentage points higher than his unpopular predecessor Shinzo Abe, who resigned suddenly two weeks ago.
Fukuda, 71, known as a subtle and wily compromiser who studied backroom politics at the knee of his prime minister father, cast himself as the steady hand that Japan needs after Abe's rocky, scandal-scarred one-year term.

Today's Top News
Editor's picks
Most Viewed