Bush hopes to buy time for success in Iraq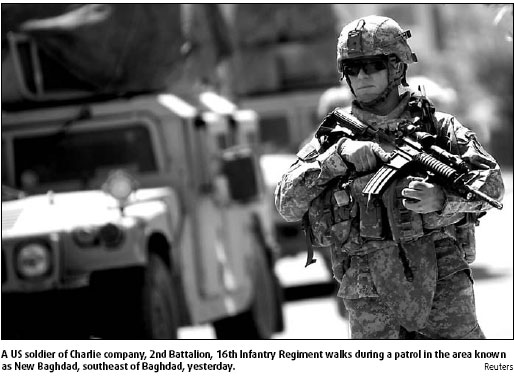 By promising that the extra combat troops sent to Iraq will come home next year if conditions allow, US President George W. Bush hopes to buy enough patience from US politicians and the American public for success to bloom in that fractured, violent country.
The president's pitch for more time - which has aggravated Democrats as well as many rank-and-file Republicans in his party - was scheduled for a televised address on Thursday night (this morning Beijing time). Aides chose the Oval Office, the White House's most formal, presidential setting, for the 18-minute speech.
Not willing to wait, Senate Democrats were already discussing legislation to limit the mission of US forces in Iraq. By limiting troops to training Iraq's military and police, protecting US assets and fighting terrorists while not setting a deadline to end the war, Democrats hoped to attract enough Republicans to bring such a proposal to a vote.

Today's Top News
Editor's picks
Most Viewed