Fangong Palace officially opens after one-year restoration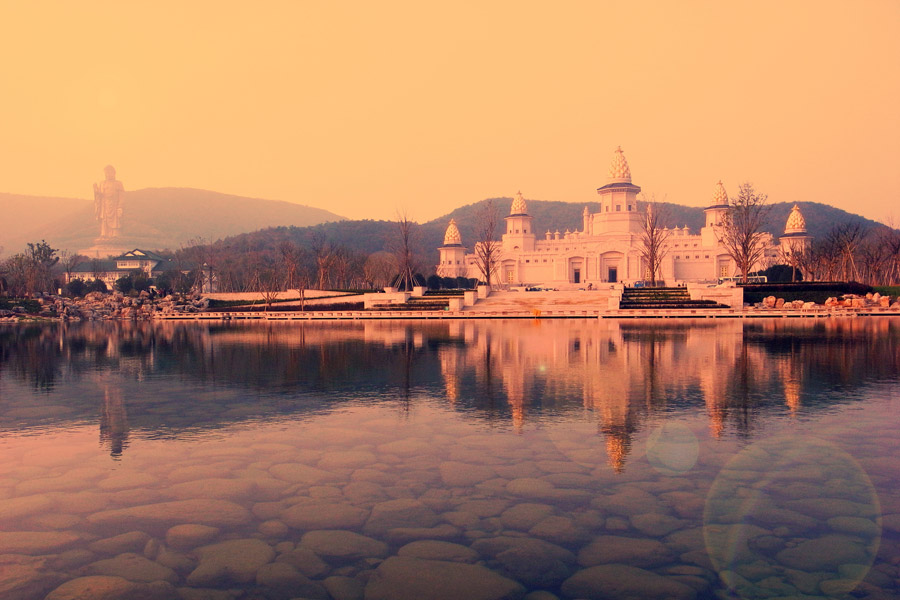 A mirror image of the Fangong Palace at Lingshan Scenic Spot is reflected on the water in Wuxi city, East China's Jiangsu province, Nov 15, 2017. [Photo provided to chinadaily.com.cn]
After undergoing year-long repairs, Fangong Palace in Lingshan Scenic Spot of Wuxi city in East China's Jiangsu province was officially opened to the public on Wednesday.
A fire damaged parts of the palace in November 2016, destroying many exquisite, contemporary Buddhist artworks. More than 2,000 artists worked on the restoration, which cost almost 200 million yuan ($30 million).
Lingshan is the permanent host site for the World Buddhism Forum and attracts millions of tourists every year.